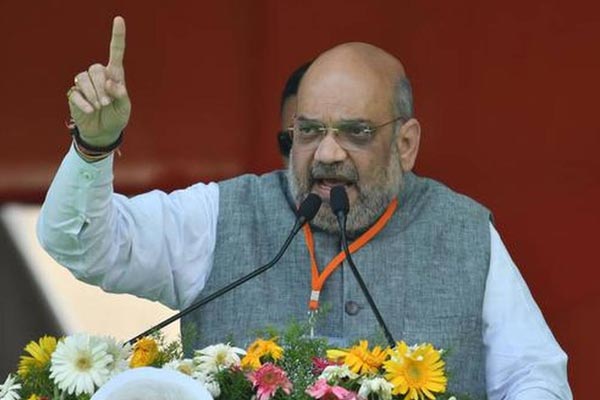 Telangana Chief Minister K Chandrasekhara Rao has embarrassed the Bharatiya Janata Party by opening dialogue with Congress allies like the DMK. BJP National President Amit Shah has made serious comments on KCR's Federal Front efforts to play a king-maker role at the Centre. Shah described KCR's Front as a mere waste of time and energy because the BJP is going to retain power at the Centre by successfully crossing 300 MP seats in these elections.
In a sarcastic way, Amit Shah said that like any other political leader, KCR would have every right to float and strengthen his own front. But ultimately, these smaller fronts along with the UPA would only be useful to elect the Opposition leader in the coming Lok Sabha.
Amit Shah sounded confident on winning 23 out of the total 42 MP seats in West Bengal. He said that there was tremendous response to the Modi government's achievements everywhere. The BJP is certain to emerge victorious with a comfortable majority to form the government again. However, Amit Shah has not targetted YCP leader Jaganmohan Reddy who is an ally of KCR.