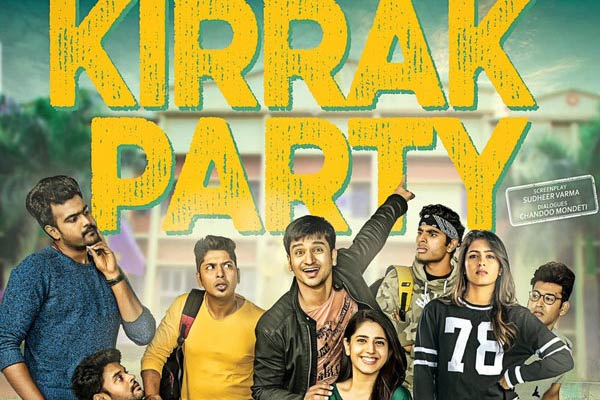 Kirrak Party Audio Review
Kirrak Party is an upcoming entertainer starring Nikhil Siddarth and Samyuktha in lead roles. Music for the film is composed by B Ajaneesh Lokanath who is making his debut in Tollywood with this album. The album begins with Dum Dare- an impressive unplugged number sung by the very talented Haricharan and penned by Vanamali. The song speaks wonderfully about the laid back nature of college life and the fun moments. Impressive guitar riffs make this song an enjoyable listen.
Sir Bewarse has a modern Jazz take with impressive riffs, and a casual air of conversational style. Sung by Shashank does a commendable job with laid back singing and an air of classicism. Rakendu Mouli's lyrics speak about the tantrums of youth quite well.
The album then turns to romantic mode with Guruvaram sung by Vijay Prakash and has a breezy impact throughout. Rakendu Mouli does a good job with poetry which is quite on the simple note.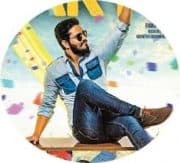 Meera's Theme is a beautiful solo by Sameera Bharadwaj composed in the beautiful raga Behag touched with grand piano and the minimalistic approach is what makes it a winner. The entire song is high on classical terms and elevates the album quite amazingly.
The jazzy feel is back with Neechamaina which has interesting string usage and violin touches. The Jazz piano is quite fun to hear and the eerie feeling is brilliantly put forward by the composer. The song has a novel approach which also speaks about the film's story.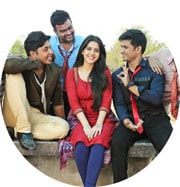 A mass appeal arrives with Back Bench which also has a nostalgic feel. Ramajogayya Sastry's lyrics are quite funky and speak of the college life and the enjoyable things done by the students. Shashank delivers quite well with his vocals which are peppy enough.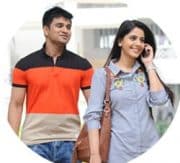 Neelo Ninnu is a wonderful solo by Shreya Ghoshal which also has an aura of A.R.Rahman's 90s songs. The mild trance touches are quite melodious and Shreya does a good job with her funkiness as well. Ramajogayya Sastry's lyrics are entertaining and foot tapping rhythm makes it sure that there is no dull moment.
A melancholic number Praanamantha also follows the classical touch with neat electric guitars and Kaala Bhairava brings a new meaning to sadness with his beautiful rendition. It is interesting to see a rock ballad in Tollywood with such perfection!Set in Western Harmonic Minor scale, the song is a whiff of fresh air!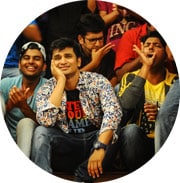 The album arrives to an end with Dum Dare(Choir Version) which has additional electric guitar touches and slowly builds up in trance style. The composer displays his expertise over classic rock is clearly evident in this number.
Verdict:
Kirrak Party is a sublime fresh musical air in the midst of heavy sounding albums of this year!