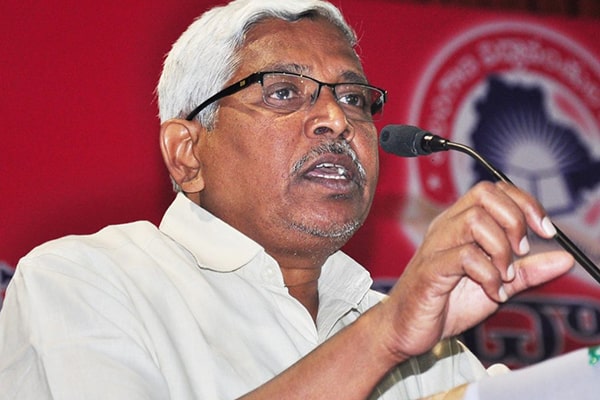 Kodandaram Political Part, Telangana Today
Kodandaram, chairman of all-party Telangana Political Joint Action Committee (T-JAC), which is formed for fighting for separate Telangana state and currently working as Telangana activist group, made a sensational statement yesterday that . soon the T-JAC organization is transforming into a political party.
Political JAC chairman Kodandaram announced that there is a strong necessity for new political party in the state of Telangana. He also told there will be an announcement this sunday regarding the new political party. Political Joint Action Committee (JAC) is meeting today and will have wide range discussions on the formation of new political party. Though he didn't clearly mention whether the name of the party will be revealed tomorrow, he clarified that there are several names already considered and that also will be discussed in today's conference. The meeting will be attended by social workers, social activists, and experts from various fields.
There have been rumors since several months about Kodandaram plunging into politics soon. But there was no clarity on whether he will join opposition party Congress or he will have his own outfit. Probably upcoming announcement from Kodandaram will clarify many such doubts but we will have to see whether he will be able to start a new era in Telangana politics.