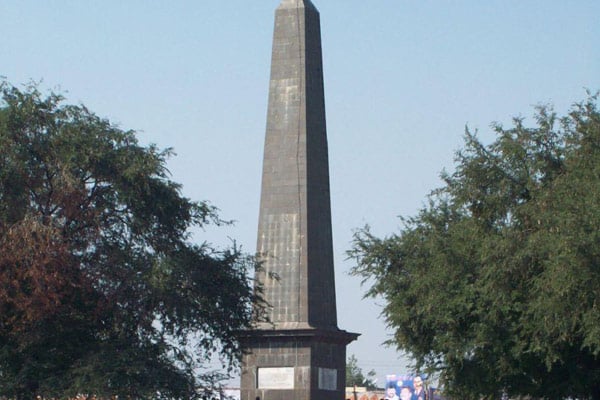 Koregaon Bhima issue
With so many Telugu people as students and IT employees in Mumbai and Pune, the ongoing "Koregaon-Bhima" protests, clashes and violence in Maharashtra caused concern among several Telugu families. For past 3 days, several parts of Maharashtra remained on edge as tremors of violence, disrupted local train services, rasta rokos, pelting of stones encircled Maharashtra, especially Pune and Mumbai.
What is Koregaon-Bhima issue:
Koregaon Bhima is name of village near Pune. Exactly 200 years back, on January 1, 1818, battle of Koregaon took place between the army of Maratha King (Baji Rao II) and British army (East India Company force). In this battle, British army won. But people of Maharashtra celebrate this victory. Why? Even though, it was called British army, actually the sepoys were Indian and they belong to Mahar caste. Today also Mahars are called Dalits and belong to Schedule caste. Ambedkar born in this caste. And the army they defeated belong to upper caste Peshwa. So these Dalits celebrate it as the victory of "outcaste" Dalits on high caste Peshwas as the community faced oppression during Peshwa rule. We have also seen in previous article how Periyar's and Ambedkar's Dalit parties were pro-British those days.
How the clashes started:
Now right wing activists (read it BJP followers) questioned Dalits, how you can celebrate British victory and the issue started with this arguement. In 1851, the British erected a memorial pillar at Koregaon-Bhima to honour the soldiers – mostly Mahars – who had died in this battle. On January 1, 1927, Bhimrao Ambedkar started the ritual of holding a commemoration at the site of this pillar, one that is repeated every year. 2018 marks bicentenary celebrations of Bhima-Koregaon battle and clashes started during this between Non-Dalits and Dalits which left one person dead and several injured near Koregaon Bhima village. With Maharashtra CM Devendra Fadnavis ordering inquiry and police took over situation is currently in control but simmering.
Takeaway from the issue:
We can easily understand how English used "divide and rule" policy to rule us. Because Britishers needed soldiers to protect their empire and they can not bring so many english men for the purpose, they recruited Indians who are estranged by the ruling class into their army. As Indian society had severe hirearchy those days, they could easily recruit Dalits as Sepoys.
What is surprising is – even after 70 years, Indians were not able to realize the divide and rule policy of Britishers and also, it was failure on part of Indian rulers and governments in independent India for not being able raise nationalism above the caste consciousness. Still, for many Indians, caste consciousness is above "nationalism" – be it Dalits or non-Dalits.
We need to wait and see whether governments will learn from this incident and take some constructive steps to address the issue.
Telugu360 is always open for the best and bright journalists. If you are interested in full-time or freelance, email us at
Krishna@telugu360.com