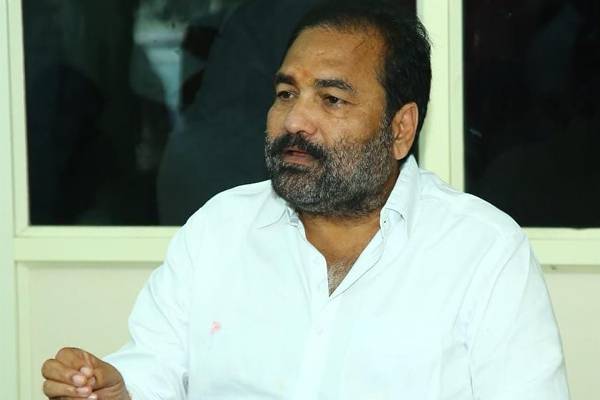 Nellore Rural MLA Kotamreddy Sridhar Reddy made hard hitting allegations against the ruling YSR Congress. He accused his own party leadership of tapping his phone and targeting him for no reason.
The ruling party leaders have denied any such act of phone tapping either officially by the government or unofficially by the party leadership. The leaders have also further said that there was no need for the party to tap anyone's phone calls.
However, Kotamreddy reiterated his charge against the leadership and said that he would continue to expose the party on the phone tapping issue. He is exhibiting a couple of audio clips to substantiate his charge.
The MLA is going hard on the leadership speaking in his own style making allegations against the party. There is every chance that people will take him seriously as Kotamreddy had been the close associate of Jagan Mohan Reddy for more than a decade.
When 23 MLAs left Jagan Mohan Reddy between 2014 and 2019, Kotamreddy was one of the very few who refused to cross the fence. He declined to go against Jagan Mohan Reddy and stood firmly behind the leader.
He had been one of the inner team of Jagan Mohan Reddy among the MLAs for all these years and hence his word carries some weight among the people. Whatever he says today, for any reason, it goes well down the lane with people raising their eyebrows.
Kotamreddy's allegations may not have influence in other parts of the state, but will certainly have some impact in the Nellore rural and even the urban constituencies. The YSR Congress is weak in the urban areas and Kotamreddy's allegations would add to that making the party further weak.
The party is also badly hit in the Nellore district with senior leader and former minister Anam Ramanarayana Reddy making similar allegations against the party leadership. It would certainly be a herculean task for the ruling party and Jagan Mohan Reddy to undo the damage that both Kotamreddy and Anam are doing for the party.