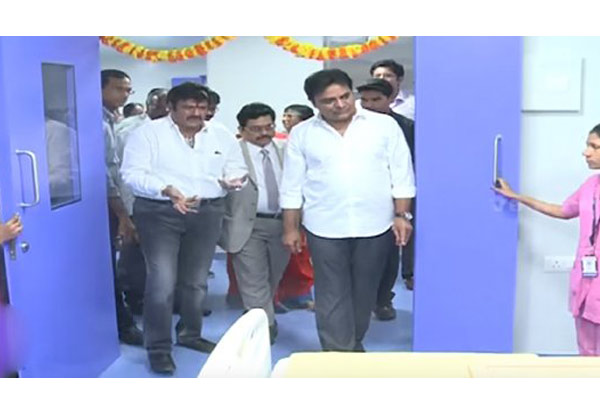 The dynamic IT minister KTR is well known for his wonderful speeches, quite wordly wise and also very powerful in taking initiatives in Telangana. He is also a social media savvy and often puts up interesting updates over his Twitter account. There is a trivia that KTR was actually named after Nandamuri Taraka Rama Rao because his father KCR was a huge fan of the latter.
Interestingly, KTR visited Balakrishna's Basavatarakam Cancer Institute and the duo had an interesting conversation about this. While KTR said that he was not sure why he was named after Sr.NTR but gave a public word that he would never do anything which would hamper the name of the legendary gentleman he is named after!
It was a delight to watch KTR and Balakrishna have a light hearted way of conversation and also exchange ideas of importance during the meetup.