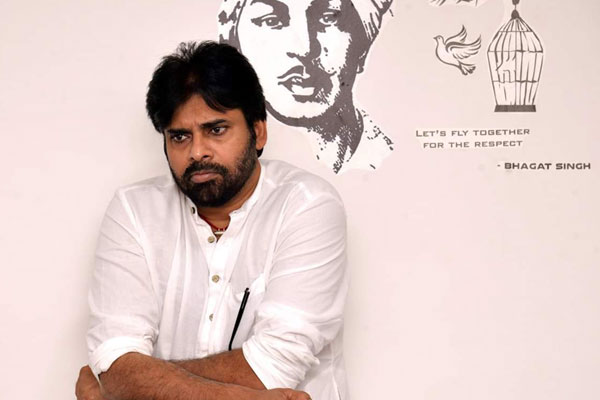 Jana Senani Pawan Kalyan has said that due to lack of sand availability, the building works at their party office at Mangalagiri in Amaravati Capital City area have been stopped. He has given 100 days time for the ruling YCP to address the problems of the people. After that, the Jana Sena will raise its voice and expose the government on its omissions and commissions. Senani said that there is a severe shortage of sand in the state. If the problems of the people are not solved, Jana Sena will begin agitations soon. Interestingly, CM Jaganmohan Reddy has reviewed the sand situation and asked District Collectors to make sure its availability. The government's policy will take effect from September. There will be some problems until then.
Talking about his party stand, Pawan said that both YCP and TDP came forward for an alliance with his party at the time of elections but he decided to go it alone. It was purely a political decision. There are reports that Senani is very serious to activate his party machinery and emerge as an alternative.
Pawan accompanied by his party leaders including Nadendla Manohar and Naga Babu met with Governor Biswabhushan Harichandan in Amaravati. He discussed the latest political situation in the state and his party ideology. It was a courtesy call as Pawan could not take part in the Governor's swearing-in function due to pressing engagements.