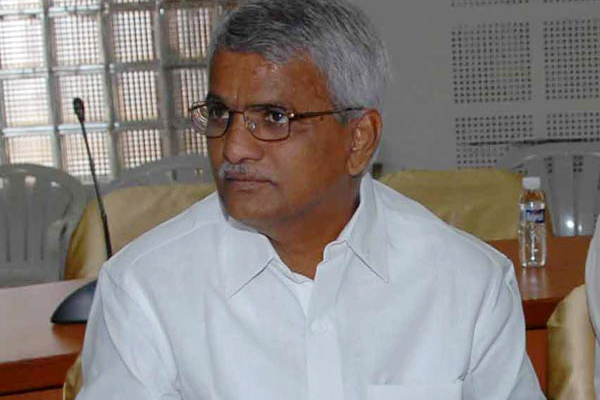 TRS leader and KCR nephew T. Harish Rao is very effective in triggering political rows with opponents. His recent open letter posing 19 questions to AP CM Chandrababu Naidu has become a matter of intense political debate lately. Harish Rao has named 19 'drohalu' (injustices) that Naidu has done to Telangana state before and after the AP reorganisation in 2014.
Considering the rising debates around this, TDP polit bureau member Ravula Chandrasekhar Reddy has indicated TDP's decision to pose 100 questions to Harish Rao on why Telangana people should not re-elect KCR as CM. Reddy asked Harish Rao as to why people should not punish KCR for ruling the State from his farm house where he is conducting high level meetings of his party for quite some time.
Reddy said that KCR and his family members had admitted to defeat much before the election has begun in the State and TRS leaders were attacking AP CM Chandrababu Naidu only because there were not able to highlight any achievement in the face of failures of KCR government. Reddy asked Harish Rao to explain in a straightforward language as to which irrigation project of Telangana faced problems because of Naidu.
In his 19-questions letter, Harish Rao had asked why Chandrababu Naidu did not honour reorganisation commitments to supply electricity to Telangana. He also asked why Naidu has written so many letters to the Central government to put hurdles to Telangana irrigation projects.