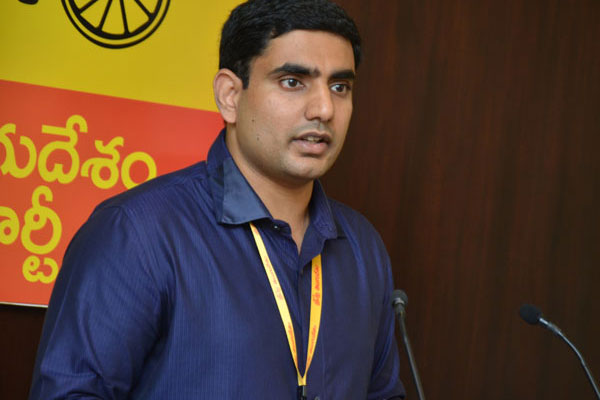 Minister of Panchayat Raj and IT&C Nara Lokesh responded on being tagged as "Pappu" on social media and by YSR Congress party leaders. He said, "If a Pappu can start schemes which no one anticipated like Jalavani, installing 40lakh LED blubs underground drainage system in villages, then I am one".
Citing his achievements as party general secretary, of crossing 50-lakh mark in 2015 and 75 lakh member in 2016 as part of TDP membership drive and giving Financial assistance to 2000 families through insurance scheme, he said "If Pappu can do all this thing, then I am Pappu or if Uppu(salt) does it then I am uppu"
Speaking to TV9, Lokesh said that on one hand people call him "Pappu" and on other they call him "corrupt". He left it to the social media mongers to decided what he is.
The Minister said that he is responsible for people and not the few petty people who run hate campaign on social media.
Answering to the question on google returning Lokesh's picture when searched for AP Pappu, Lokesh said he is indifferent to such things and questioned, "What can they do more than that? They will write two articles and run four programmes and nothing more than that"
He said that he is doing good things in a systematic way, which the TDP leaders, karyakartas and even the 4.5crore people take cognizant.
Lokesh said that that these social media campaigns don't demoralise him as he works for the people and is answerable to them and not the tell-tales.