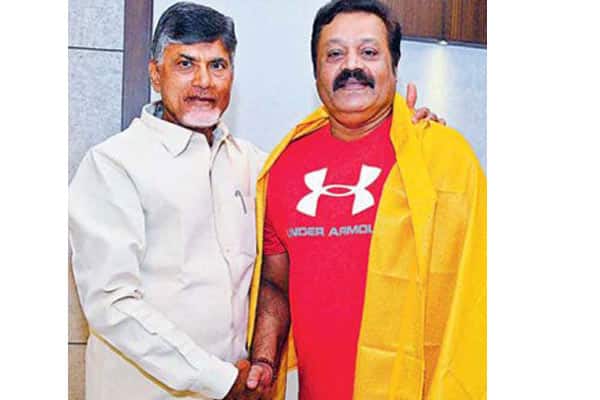 Suresh Gopi meets Chandrababu
Popular Malayalam actor and serving Member of Parliament in the Rajya Sabha Suresh Gopi (BJP) met Chief Minister N Chandrababu Naidu to invite him for the National Banana Festival to be held in Kerala.
Suresh Gopi is known to Telugu audience with Malayalam dubbing films like Police commissioner that ran for 100 days in AP 2 decades back. Recently he acted in a negative character Shankar-Vikram's movie "I"
Suresh Gopi, after meeting Chandra Babu, said the Banana Festival would be held at Trivandrum from February 17 to 21 (2018). "I have come here to invite Chandrababu Naidu personally as the event is going to take place in my home town".
He also added, students, scientists and farmers from across the nation will participate in the festival where 457 types of banana products will be on display. The actor said he would also be inviting Telangana Chief Minister K Chandrashekar Rao.