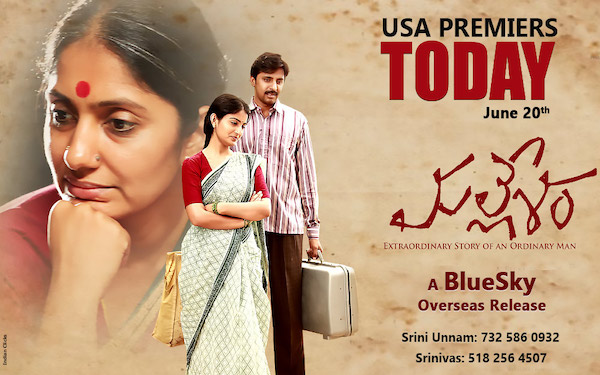 A heartwarming biopic of Padma Shri awardee Chintakindi Mallesham's "Mallesham" is all set for North America release with confirmed Premiere shows today June 20th starting 6 pm local time in USA and Canada.
All drives and Keys were delivered, and online booking is opened. Premieres are being screened in about 60 locations.
Priyadarshi playing lead role as Mallesham followed by Ananya and Jhansi. Movie is being directed by passionate debutant director Raj R and music being composed by Mark K Robin.
Movie shot with sync sound technology to keep it more natural and realistic and it's being appreciated by people who already watched the movie.
Watch this movie online and stay away from Piracy. All ticket prices are $12 (exceptions may apply) and below including Premiere shows.
CLICK HERE!! for USA Schedules.
Press release by: Indian Clicks, LLC