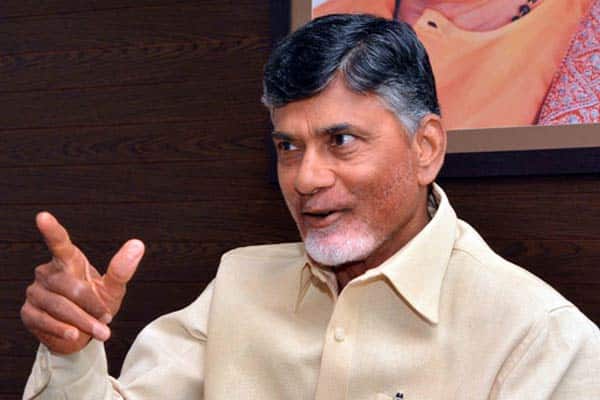 Vijayawada: May 15 is set to be the busiest day in Andhra Pradesh. The elected representatives, right from the Chief Minister N Chandrababu Naidu, are set to be engaged the whole day locked in important events. The day is set to start with the special Assembly session to discuss the GST bill. The two-day special session will begin on the day and is set to continue for the second day. This begins with a special awareness meeting on GST for the legislators in the Assembly Conference Hall. The programme is being organised by the Parliament Secretariat to create awareness on the advantages of the GST and the contents of the GST bill that has to be passed by the AP Assembly.
In the meanwhile, the AP government would organise ground breaking ceremony along with the Singapore team to begin the core capital works. The government is now gearing up to hand over the land to the Singapore Consortium to build the core capital consisting of the Government Complex, including Raj Bhavan, Assembly and Secretariat. The land between Mandadam and Uddandarayapalem is being spruced up for the event. Chief Minister N Chandrababu Naidu would lead the government in the ceremonial event where the AP government would hand over the land to the Singapore Consortium for the core capital project.
The day is also slated for the Cabinet meeting at Velagapudi, the temporary secretariat. The Chief Minister, who chairs the Cabinet meeting, is set to brief his Cabinet colleagues about his 10-day visit to US where he had signed several MoUs inviting leading corporate companies to have their establishments in Andhra Pradesh, particularly in Amaravati.
The Cabinet meeting also set to discuss the issues like the Nandyal Assembly constituency by-elections, filling up of the Tirumala Tirupathi Devastanams (TTD) Board and the party's three-day event of Mahanadu at Visakhapatnam to be held from May 27.
Meanwhile, the Opposition YSR Congress is also getting ready for a day long protest in the Assembly area in support of the farmers, particularly highlighting the woes of the Chilli farmers. YSR Congress president and Leader of Opposition Y S Jaganmohan Reddy had already announced that his party MLAs would hold protest in Assembly if remunerative prices were not offered to the farmers. Accordingly, the party legislators would hold day long protest in the Assembly making the day too busy politically.