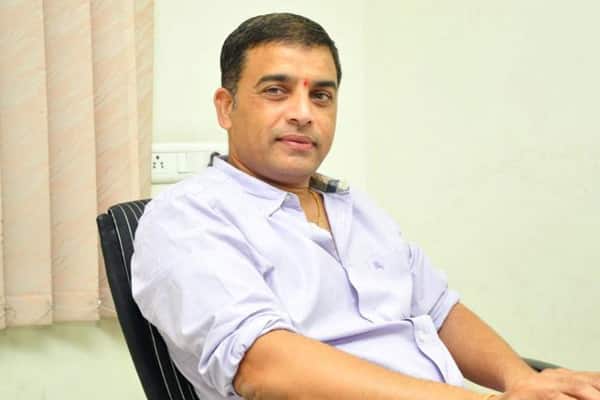 A few people claiming to be the members of Rashtra Chiranjeevi Yuvata (Fans of Megastar Chiranjeevi and Ram Charan) on Monday morning surrounded producer Dil Raju's office in Hyderabad. Raising slogans against him and 'DJ' director Harish Shankar, they demanded Raju to show proofs for the collections declared by the team.
Dil Raju tried his best to pacify the Mega fans, who were enraged at the DJ team for claiming 'Non-Baahubali' records, which means better records than Megastar's Khaidi No.150. A mega fan said Raju clarified them that the records quoted by DJ team were fake, just a part of film's publicity, and that Khaidi No.150 records were still unbroken by DJ. 'Dil Raju promised the Mega fans to quash the rumors of DJ beating Khaidi No.150 records at the audio launch event of 'Fidaa' this evening,' added the Mega fan.
This entire 'DJ collections' fiasco has set up a bad precedent in Tollywood. If bloating (heavily, say trade sources) the numbers was a mistake on producers' part, attacking a reputed producer's office was an even bigger mistake by Mega fans. Senior fans should understand that bloating collections was just a publicity stunt and that one should gracefully ignore it.
While director Harish Shankar is taking the feud between Mega fans and Allu camp to serious heights with his asinine acts and statements, Bunny is surprisingly keeping stoic silence. He should understand that he will lose more than Dil Raju and Harish Shankar because of the innumerable controversies DJ engulfed in.