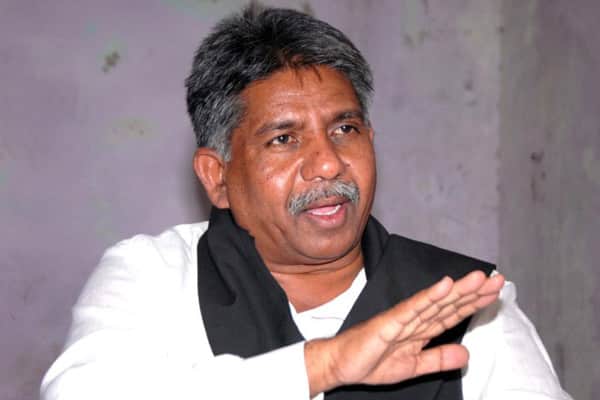 Manda Krishna Madiga contended that Andhra Pradesh Chief Minister Chandrababu Naidu failed to fulfil the demand of categorisation of SC reservations. It is known that the police diffused the Madiga Reservation Porata Samiti's (MRPS) Kurukshetra last week at Acharya Nagarjuna University.
Speaking at Warangal, Manda Krishna said that there is no security in Andhra Pradesh and alleged that someone is conspiring to kill him. He said that wherever he goes some cars are following him. He claimed that MRPS is functioning in 10 states across the country and said that he can roam freely in all the states except Andhra Pradesh as Chandrababu is restricting him.
He alleged that the TDP government has threatened the Madiga MLAs to refrain from attending Kurukshetra meeting. Manda Krishna said that he would approach court as he doesn't have freedom and protection. He demanded Telangana Chief Minister to clear the conspiracy against him as he is aware of the happenings.
On the other hand, police suspect Maoists may have visited Amaravati on the pretext of the Kurukshetra meeting.
As per the reports in The Hindu, Director-General of Police N. Sambasiva Rao said "We suspect that some open cadre and activists of the CPI (Maoist), who are not in the limelight, might have entered Amaravati. But top Maoist cadre or those most wanted did not enter the region. We are verifying the CCTV footage and drone pictures captured on Friday".