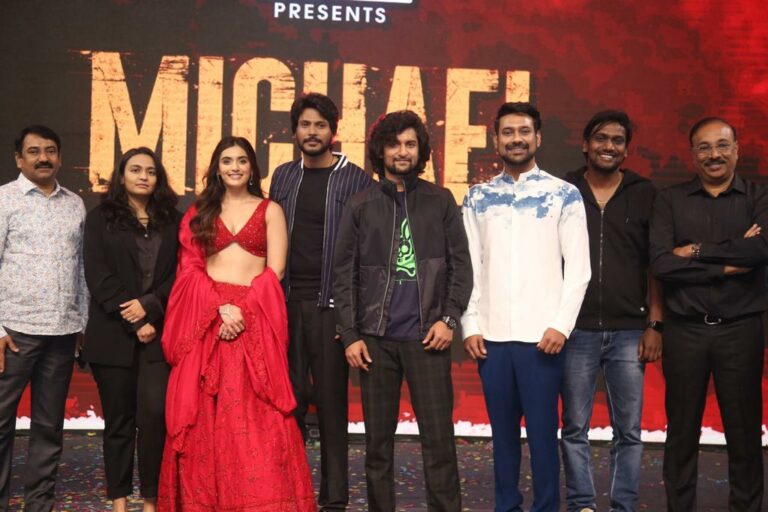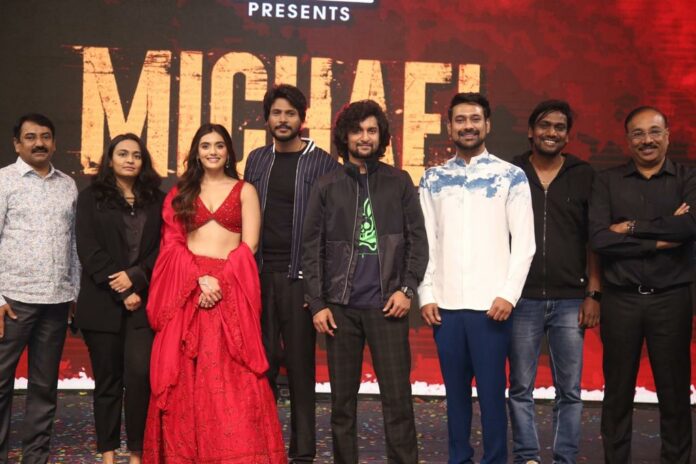 Natural Star Nani is the Chief Guest for Sundeep Kishan's Michael releasing on February 3rd. The movie had impressed everyone with the teaser and trailer and the anticipation is very high on the movie in the trade and the audience.
Speaking at the event, Nani is in all praise for the film. "Looking at Michael's teaser, trailer, visuals and performances, it seems that a new trend is about to begin. A movie looks new after many years. When 'Shiva' came, it felt new when compared to other films. I want Michael to be such a movie. If the energy shown in the trailer is in the movie, everyone will carry it on their shoulders. There is no doubt about that. Sunil, Mohan, Bharat are very passionate producers. I really want Michael to be a milestone movie," he said.
"Hard work, talent and luck combine these three and you will go to the top position. In Sundeep, hard work and talent were constantly visible. but no luck. I believe it starts with Michael. Sundeep should get a big success with Michael. I want him to be rewarded for my hard work. Divyansha looks very beautiful. Director Ranjith shot the very novel. Kaushik gave a very good tone. Varun got the right character in Michael. I think we will see actor Varun Sandesh from here. All the best to the team. I wish with all my heart to see Michael in theaters on February 3, bless the team and make it a blockbuster," he added.
Sundeep Kishan is very excited and said, "Nani, I have been friends since the beginning of my career. But this is the first time Nani is coming to my event. Michael being a special movie for me, Nani coming is even more special. I was a bit tense about this event. But I am very happy for Michael's movie. I have put as much as I want for this film. Lokesh Kanakaraj is my biggest pride. Ranjith Jayakodi is the gift of universe to me. Whatever I thought I couldn't do, I did everything in the film.
"No amount of thanks to Vijay Sethupathi is enough. He showed a lot of love for this movie. That love is visible on screen. Divyansha is an amazing costar. Also Varalakshmi Sarath Kumar also played a very good role. Gautham Menon was my teacher. His performance in this movie is very special. Anasuya also played a very good role. The response to the teaser of the trailer has been very gratifying. Many people said that I made this film with all my blood. But this is just the beginning. Keep showing love like this..I will do amazing work," he added.