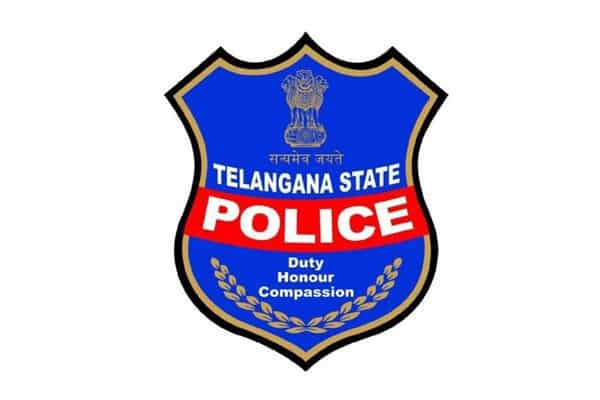 A police officer of Telangana probing two sensational murder cases and who had gone 'missing' was on Saturday traced in Andhra Pradesh.
M. Venkateswarlu, circle inspector at II town police station in Nalgonda, was found in Bapatla town of Nalgonda district in the neighbouring state.
Inspector General of Police Stephen Ravindra told the media that the inspector was safe and a police team had left for Bapatla to bring him back.
Venkateswarlu disappeared after leaving his weapon and official mobile phone at the police station on Friday. His personal mobile phone was also switched off and the efforts of senior officials to reach him proved futile.
The police official was probing two sensational cases including murder of the husband of Nalgonda municipal chairperson Boddupally Lakshmi belonging to opposition Congress.
Bodupally Srinivas was murdered by few people near his residence on the night of January 24. He was a close follower of former minister and Congress legislator Komatireddy Venkatreddy.
The town was rocked by another brutal murder on January 29. The decapitated head of a 25-year-old P. Ramesh was found kept on the wall of a roadside religious structure. Police later recovered the torso from another place.
Venkateswarlu had reportedly told his close associates that he was under pressure from his seniors on the one side and politicians on the other.
A senior police official, however, had said that the inspector may be facing some personal problems.