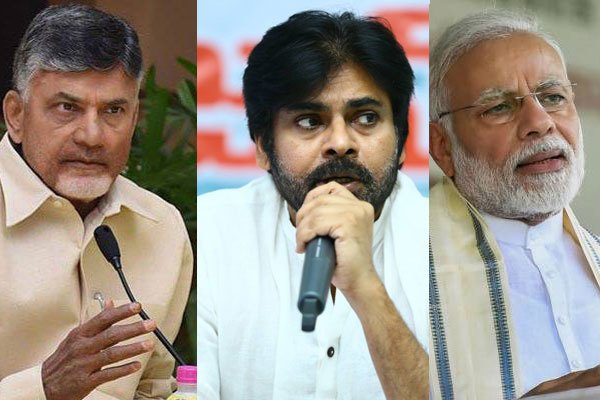 The Modi government has refused to give permission to the 7-day visit of AP CM Chandrababu Naidu to World Economic Forum at Davos in Switzerland this month end. Naidu was asked to reduce his visit to four days only and also reduce his team from 15 members to just 5. This has given a big blow to Naidu's annual effort to highlight AP's achievement and how it is a favourite investment destination for global players.
Analysts say this is no doubt a big disadvantage to AP state as a whole and this kind of indifference would damage the future prospects of AP people. Instead of encouraging states to look for development opportunities on their own, the Centre has set a bad precedent in this respect. The incident will bring sharp focus on the strained Centre-State relations once again. Naidu has asked his advisors on how to undo the damage being done by the Centre in this respect.
With elections round the corner, Naidu has made big plans to focus AP's strengths in the world summit and get greater attention from global investors. The denial of permission is now considered a carefully calculated move by Modi, KCR and Jagan to create every hurdle in the path of Naidu till the elections. The TDP leaders say this is yet another example of how the BJP, TRS and YCP are working against the interests of AP people.
G.Ravikiran