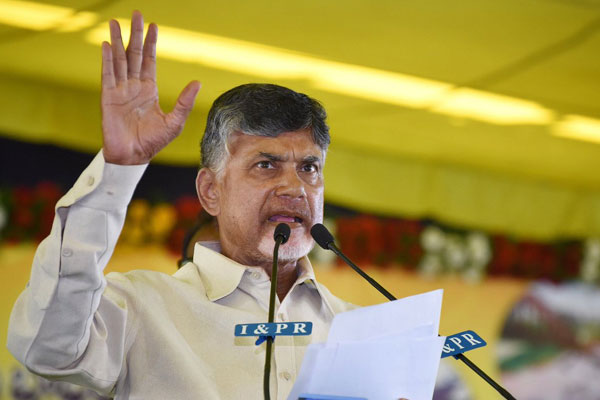 Ahead of PM Modi's visit to AP, the ruling TDP and the BJP are engaged in mutual allegations and criticism. TDP mounted strong criticism as CM Chandrababu Naidu says that Modi has not extended required support to the Poalvaram life line project of AP which is costing nealry Rs. 53,000 crore.
Modi is interested only in developing his home state of Gujarat with states like the much-neglected and highly discriminated Andhra Pradesh pushed to the background, CBN said. The TDP is launching a comprehensive campaign on the step-motherly treatment being given by the Centre to AP's needs. Even the party second rung leaders are making open statements against the Modi visit and passing critical comments against the BJP.
Not many BJP leaders are able to issue counter statements to the TDP on this count. Because of the fast-approaching 2019 elections, many BJP aspirants are looking for better opportunities in other parties. BJP MP GVL Narasimha Rao is busy in Delhi politics. Only BJP AP President Kanna Laxminarayana is countering TDP leaders as he accused Chandrababu of intensifying criticism of Modi out of fear of exposing his misinformation in front of the AP people.
Kanna says the TDP leaders have exploited all the funds provided by the Centre under various schemes and this misuse of funds spanned from toilets to liquor bottles. CBN is afraid of the truth coming out which is why he is blaming Modi for ulterior political advantage, Kanna says.
G.Ravikiran