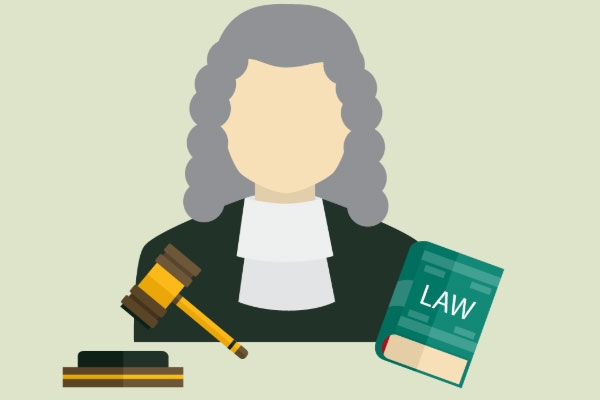 Vice-President and Rajya Sabha chairman rejected the impeachment motion moved by 64 members of the house on the ground that it is an attack on independence of judiciary.
But, the impeachment motion moved by opposition parties is an inevitable attempt to resolve the serious issues raised by four senior most judges. The Constitution allows for such a parliamentary scrutiny when things in judiciary go wrong. The separation of powers envisaged in the Constitution and interpreted as basic structure by the apex court calls for inter-relationship between legislature, judiciary and executive.
The fundamental issue raised by the four judges is that Chief Justice is the Master of the Roster in the Supreme court. But, he or she cannot exercise this in an arbitrary manner contrary to the established traditions. Such lack of impartiality and transparency is a matter of grave concern. The way benches were constituted, and cases allotted to them ignoring the seniority of the judges without citing any reasons for doing so that too in regard to important cases having political significance certainly raise serious questions over the functioning of highest court of India.
The issues flagged off by the members of the Supreme Court collegium are not personal in nature, but have a lot to do with integrity, transparency and credibility of the highest judicial institution. The Supreme Court was expected to resolve its own issues, but, weeks after the alarm bells were rung by sitting judges, which is unprecedented in the history of Indian Judiciary, the Chief Justice failed to take any initiative whatsoever. Instead, the practices questioned by the senior judges are continued.
The ideal way is that such issues should be resolved through a process of internal dialogue within the judiciary. For reasons not known to us, this did not happen. The only option left, therefore, is to call for parliamentary scrutiny and the only method left is through an impeachment motion.
Parliament, as per the Constitution, cannot discuss issues internal to judiciary as courts cannot adjudicate on parliamentary proceedings, except on the grounds of substantial illegality. Therefore, no pillar of democracy is immune to constitutional scrutiny. Under the constitutional scheme of things, the only way out in the given context is to move an impeachment motion which does not automatically lead to removal of any judge. In fact, the present Chief Justice may retire much before the impeachment motion is processed. However, it is imperative for the Parliament to take up such a motion as it cannot be seen as an attack on individual, but an attempt to ensure independence of judiciary.
( Prof.K. Nageshwar is India's noted political analyst. He is a former member of the Telangana Legislative Council and professor in the Department of Communication & Journalism, Osmania University, Hyderabad, India )
Contrary to the arguments of the critics that this is targeting of Chief Justice personally, the impeachment is aimed at correcting systemic flaws as independence of judiciary is non-negotiable.
For More views on Impeachment : https://www.youtube.com/watch?v=HcWvN_JH1H8
https://www.youtube.com/watch?v=NYePPJSl76Q