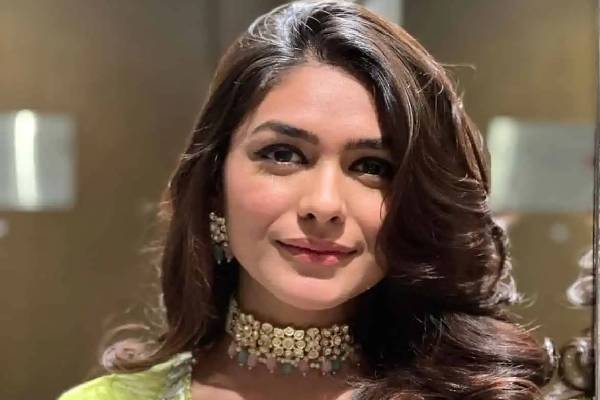 Mrunal Thakur impressed everyone as Sita in Sita Ramam and the actress is now busy with several Telugu projects. She is paired up beside Nani in Hi Nanna and this breezy romantic tale is slated for December release. As per the ongoing speculations, Mrunal Thakur has been troubling filmmakers frequently. The actress is not making up for promotions and she is citing busy schedules when it comes to the promotional campaign of Hi Nanna. With nothing much to do, Nani is busily promoting the film. The actress is choosy for interviews and promotions.
Though she admits to be present, Mrunal Thakur is not making up for the promotions. There are strong speculations that Mrunal Thakur is not punctual to the sets of her films and there is a lot of discussion about the attitude of the actress. She is also shooting for Vijay Deverakonda's Family Star and there are similar complaints from the sets of the film. On the sets of Hi Nanna, Nani and others were kept in waiting mode because of Mrunal Thakur and the team had to postpone the shoot because of which the schedule got extended.
Young actresses like Sree Leela are busy with several films and they are the first to promote their films. Sree Leela is adjusting her film schedules and is allocating time to promote her films. But things are completely different with Mrunal Thakur. The actress has to wake up and keep an end to these speculations before she gets replaced.