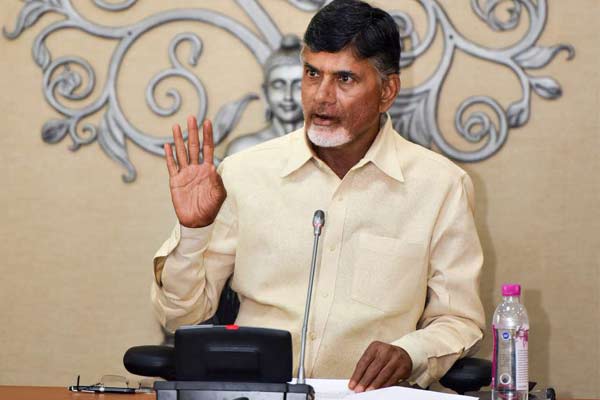 Though chief minister Chandrababu Naidu is eager to admit as many YSR MLAs as possible into TDP, this won't happen without pain.
TDP leader and former minister Ramsubbareddy is not sure of continuing in Telugu Desam party, if Chandrababu Naidu admits local YSRCP MLA C Adinarayanareddy into party. Sensing trouble in Kapda district, Naidu is said to have put the admission of  YSRCP MLA into TDP on hold.
He has been in the party for decades and locally a very strong leader. But, his confidence in the Telugu Desam party was shaken by the reported decision of his boss Chandrababu Naidu to allow his arch rival C Adinarayana Reddy into party. In Kadapa-type faction politics,it is difficult for two enemies live in the same party.
Ramasubbareddy and Adinarayana Reddy are not ordinary political rivals, who contest the election from different parties and forget the rivalry after the elections: they are faction leaders with blood stained track of history. So, Naidu's decision to allow Adinarayana Reddy, member of another powerful family in Jammalamadu assembly constituency, into TDP is naturally creating ripples of resentment in the rival group. While Adinarayana Reddy, now YSRC MLA, was a protégé of YSR, Ramasubbareddy remained loyal to Chandrababu Naidu. But, after the demise of YSR, differences cropped up between Narayana Reddy and YS Jaganmohan Reddy, which forced the the former to think of quitting the YSRC and joining  TDP.
He is said to have got clearance from TDP boss, but Naidu has reportedly put the formal joining on hold fearing backlash from Ramasubbareddy's group, a reliable party leader.
Even though Ramasubbareddywas defeated in 2014 election, he has got his won clout and reemerging is not a big deal for him. But, Naidu, in his eagerness to prove that YSRC MLAs are deserting Jagan, that too from his home district, is ready to admit Adinarayana Reddy, unmindful of the heart burn it causes among the party leaders.
Once Adinarayana Reddy joins the TDP, Ramasubbareddy is bound to quit the party and chart a different course. In all probability he will join YSR Congress, as BJP is not a force in this area.
Talking to media today in Jammalamadugu, Ramasubbareddy said he was still in TDP.
" As of now, I am in TDP. I will sail with TDP. My continuing in the party depends on the future poltical developments. I am not opposed to the TDP. What we are opposing is the entry of YSRC MLA C Adinarayana Reddy," Ramasubbareddy said.
Telugu360 is always open for the best and bright journalists. If you are interested in full-time or freelance, email us at
Krishna@telugu360.com