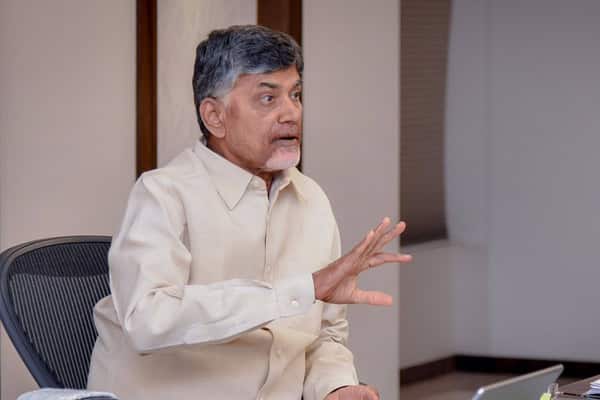 Andhra Pradesh Chief Minister N Chandrababu Naidu on Tuesday travelled to Nagpur to meet Union water resources minister Nitin Gadkari, after the latter rejected the proposal of changing the chief contractor Transstroy on Polvaram Project.
Naidu is keen on changing Transstroy which is owned by TDP MP Rayapati Sambasiva Rao's family, due to the delay in project works.
Rayapati was Congress MP from Guntur when he was awarded the contract during the tenure of N Kiran Kumar Reddy government in erstwhile Andhra Pradesh.
As per the sources of DC, Rayapati reached out to the Prime Minister's office accussing the TDP government of failing to revise the cost estimates and Standard Schedule of Rates, considering the cost escalation of materials and machines.
Naidu wanted the agreement to be altered and involve Megha Engineering & Infrastructures Ltd (MEIL) in the project to ensure that they meet the deadline send water into the canal by gravity by March2018.
Consequently, the TDP supremo who had to board flight to Chicago in Delhi, made a quick stop at Nagpur to meet the Union Minister and discuss on the prestigious project.