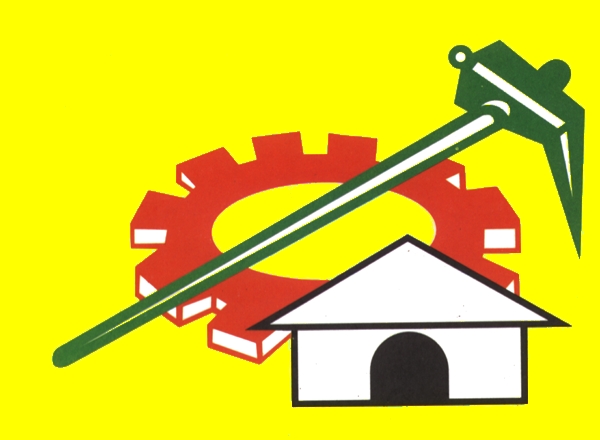 With the rise of son on the TDP horizon, TDP president Chandrababu seems to have emboldened to appoint a central committee to the party, which is hitherto unknown. Apart from party politburo and separate committees for states of Andhra Pradesh, Naidu appointed a central committee to the party. As Nara family is now in the complete grip of party affairs, Naidu appointed N Harikrishna, son of NT Ramarao and his brother-in-law to the politburo. This appointment, it appears, is to keep NTR family in good humor. Because, Harikrishna is keeping himself aloof from the party activities for quite some time. Naidu will remain the party president. After Lokesh-Brahmani marriage and Balakrishna becoming MLA, the battle for NTR legacy between Nara and Nandamuri families was over. This is said to be the reason for Harikrishna's disappearance from the party activities.
Politburo members : Ashok Gajapati Raju, Y. Ramakrishnudu, K.E. Krishnamurthy, K. Srinivasulu, R. Chandrasekhar Reddy, S. Chandramohan Reddy, T. Devender Goud, E. Dayakar Rao, Uma Madhava Reddy. Ramesh Rathod, Nama Nageswar Rao, Chinna Rajappa, Pratibha Bharati. Motkupalli Narasimhulu and N Harikrishna
Ex officio members: Nara Lokesh Naidu, YS Choudary, Kala Venkatrao and L Ramana.
Vice presidents: P Ramulu, Garikipati Mohan Rao, Magunta Srinivasulur Reddy.
General Secretaries: Nara Lokesh, Revuri Prakash Reddy, Konakalla Narayana,
Official Spokespersons: Kinjarapu Rammohan Naidu, Kumar Goud, Bonda Umamaheswar Rao, Payyavula Kesav, Peddiredy
Treasurer : Sidda Raghavarao
Disciplinary committee: M Sherif (convenor), Somisetty Venkateswarlu, Arikela Narsa Reddy.
Andhra Pradesh state committee

President:  KalaVenkatrao
Vice Presidents: Karanam Balaram, J R Pushpa Raj, Metta Satyanarayana, Bandaru Satyanarayana, Venkateswara Choudary,
General Secretaries: Gorantla Buchhaiah Choudary, Varla Ramaiah, Reddy Subramanyam, Nimmala Ramanaidu, B V Jaya, Nageswar Reddy
Official spokespersons: YVB Rajendra Prasad, Dokka Manikya Varaprasad, Mullapudi Renuka, Muttamsetti Srinivasa Rao, Panchumarthi Anuradha, Mallela Linga Reddy, Jupudi Prabhakar
Treasurer: BC Janardhan Reddy
Telangana State committee
President: L Ramana
Working president: Revanth Reddy
Vice Presidents: Mandava Venkateswara Rao, Sayanna, Annapurnamma, Vangala Swamy Goud, Yusuf Ali, Chada Suresh Reddy, Krishna Yadav, Arikapudi Gandhi.
General Secretaries: Kothakota Dayakar Reddy, Sandra Venkataveeraiah, Seethakka, KP Vivek Goud, Bollam Mallayya Yadav, Satish Madiga, Amarnath Babu,
Treasurer: Premkumar Jain.
Media committee : M A Salam, Prakash Reddy
Rytu Samiti President: Pratap Reddy,
Telugu Mahila President: Shobharani.