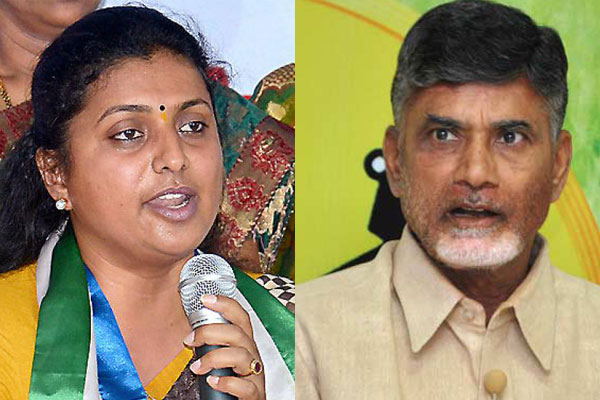 YSR Congress on Sunday dismissed chief minister Chandrababu Naidu's 'tall talk' of 15 per cent growth rate as mirage. 'When the highest growth rate in the World has been that of China at 7.40 % and the national figure has been pegged at 5.60 %, how can Andhra Pradesh achieve or even think of the impossible 15 % growth rate,' party MLA RK Roja asked.
'The sum of goods and services produced during the year when compared to the previous year, determines the growth rate. In Andhra Pradesh farmers are in distress, their loans are not waived and are declared as defaulters. With the financial crisis, agricultural operations were not taken up in half of the cultivable land and floods have damaged the crops adding to the misery. Most of the industries are left out in Hyderabad city and the production figures are bound to show a downward trend. The IT industry is heavily concentrated in Hyderabad and no income could be expected. When it comes to service sector, there is little or no scope as there is no proper infrastructure. How would Naidu talk of such a high growth rate unless he wants to play fraud on the people," she said.
Stating that even in booming economies Naidu's rate of growth looks questionable, Roja asked the TDP president to make public how much growth rate he achieved during nine years he was chief Minister.