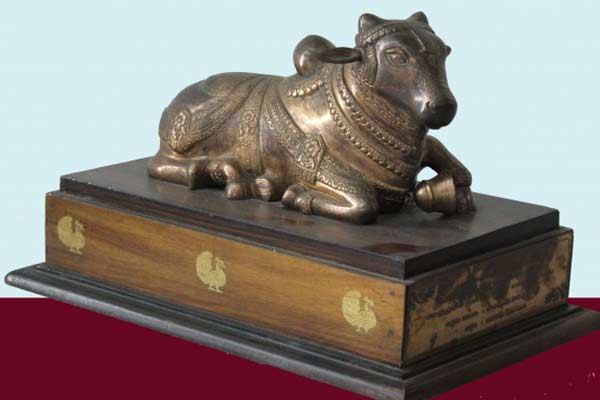 Nandi controversies & ironies: History repeating itself
History doesn't repeat itself but it often rhymes, said Mark Twain. But when it comes to Nandi award controversies, it seems History not only rhymes but also repeats.
See the below statements from film industry celebrities:

Nandi Awards announced by Jury must be scrapped immediately – Posani
Nandi awards awarded purely based on favouritism – Guna Sekhar
There were selfish motives involved in the selections – Person close to Mega family.
Do these statements look quite familiar? Do you think these are the statements given by these personalities regarding 2014-16 Nandi awards. No, these are the statements by them after 1998 Nandi awards were announced.
Criticism began pouring in no sooner had the awards been announced in 1998. Posani blasted the jury for not considering for Nandi awards his "Shivayya" movie, which, he said, has a good social message. In fact he made exactly same statement as he gave recently – "Scrap the awards and constitute jury freshly again". What a coincidence!!
After 1998 Nandi awards announcement, Gunasekhar, "Choodalani Undi" film's director, said he was also shocked that the film's art director, Thota Tharani, lyric writer Veturi and cinematographer Chota K Naidu weren't selected. Chota K Naidu's cinematography for Choodalani Undi lost it to Jayanan Vincent (Premante Idera movie). Chota K Naidu accused that it happened only because Jayanan Vincent's father (A. Vincent) was in the jury as member. Thota Tharani's art direction for Calcutta set lost it to Srinivasa Raju for Rayalaseema set in "Anthapuram".Antahpuram was produced by Tammareddy Bharadwaja and Bharadwaja's father (Tammareddy Krishna Murthy) was also in the committee that raised some eyebrows. Veturi's "Yamaha nagari Calcutta puri" song lost it to song "Aadakoothuraa Neeku Adugadugunaa Vandanam" by Suddala Ashok Teja.
After 1998 Nandi awards announcement, Chiranjeevi's brother Nagendra Babu has dashed off a letter to Chief Minister N Chandrababu Naidu about the 'blatant favouritism' which he claimed was visible in the selection. Irony here is, while Nagendra Babu wrote letter to Chandra Babu about nepotism in the awards, his brother Pawan Kalyan's film "Toli Prema" got best film award for 1998. Coincidentally, now also voices in support of Mega family raised strongly. Bunny Vasu, comparatively new comer in the industry surprised many with his tweets. His tweets targeting Lokesh didn't go well with many in the government and ruling party.
And final statement is this:
"Murali Mohan was trying to salvage the reputation of the Nandi awards, trying to convince people."
Do you think, this statement also regarding 2014-16 awards?? But actually this refers to 1998 situation post Nandi awards announcement when Murali Mohan was doing trying to save the situation in the capacity of Chairman of the Andhra Pradesh Film, Television and Theatre Development Corporation. Though he is not seen doing any mediation solving the issue this time, he is also part of the committees.
On the one hand, it looks like it is almost the same set of people who complained and raised the voice against jury and government regarding Nandi awards. The same Guna Sekhar won Nandi later in 2003 for Okkadu movie and there were no complaints at that time. His okkadu movie got second best film award, despite being just an action film with no social message whatsoever. Mega family members also got many awards between 1998 (when Naga Babu wrote a letter to CM Chandra Babu) and 2016. Allu Arjun (Arya, Parugu), Chiranjeevi (Indra), Ram Charan (Chirutha), Allu Aravind (Magadheera) got Nandi awards and still there is a complaint that Mega family is neglected. Posani dashed the jury for their bias and nepotism, and probably this is the first time in the history- this comment came from someone who got award from that jury.
On the other hand, it looks like allegations of nepotism and favoritism is not new. A. Vincent, Tammareddy Krishnamurthy were in the jury and their direct relatives got awards, whether the award was genuine or influenced, it's a different matter. Now most of the controversy has its epicenter on the fact that Nandamuri Bala Krishna is associated with the jury. Of course, this is not happening just in Nandi awards. National awards and other honorary awards in India several times favored their direct relatives.
Until, a simple rule that- "jury member should not be associated with the members of works nominated for awards" is applied, History will not only rhyme, but also repeat!!!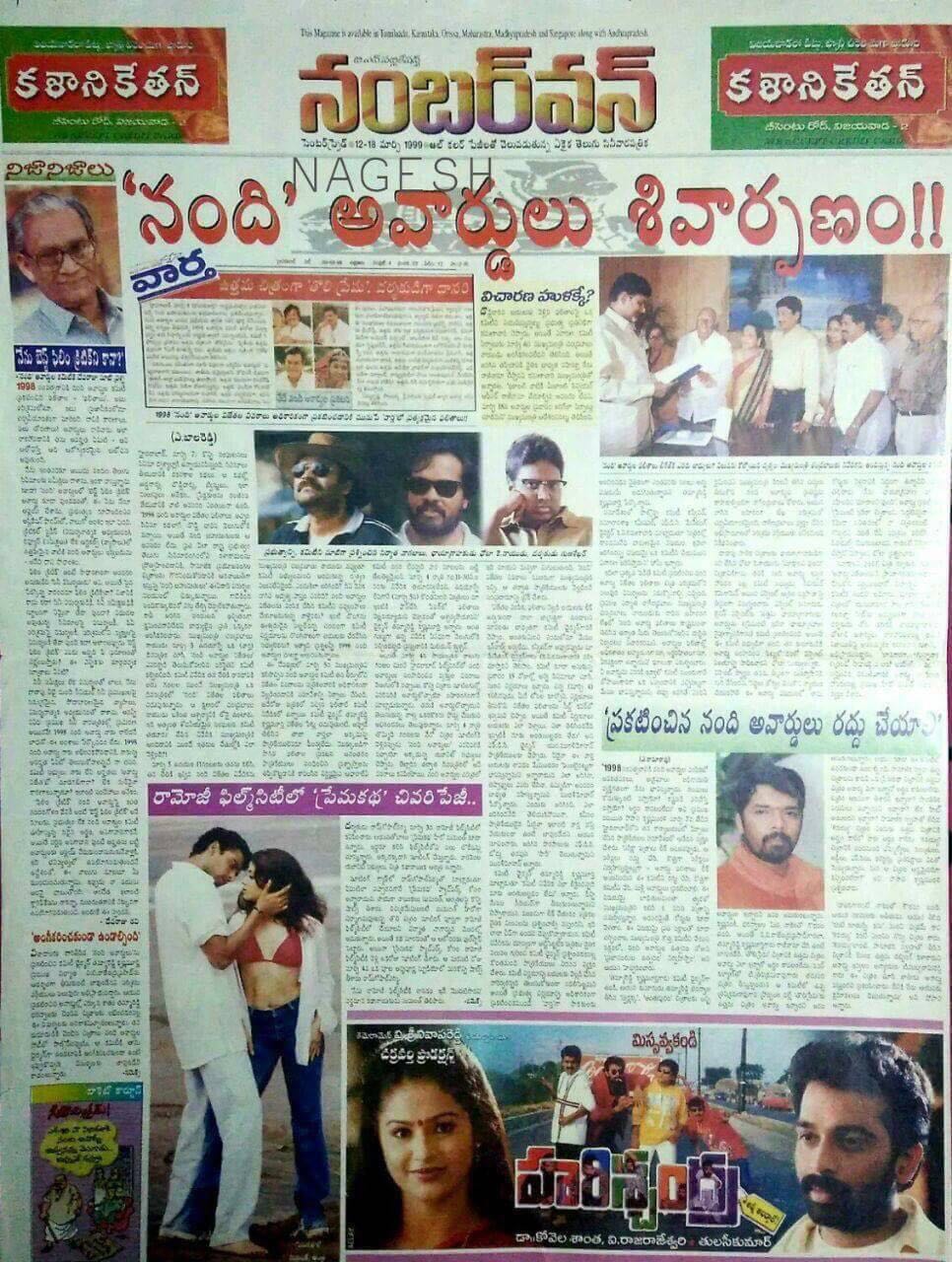 Telugu360 is always open for the best and bright journalists. If you are interested in full-time or freelance, email us at
Krishna@telugu360.com