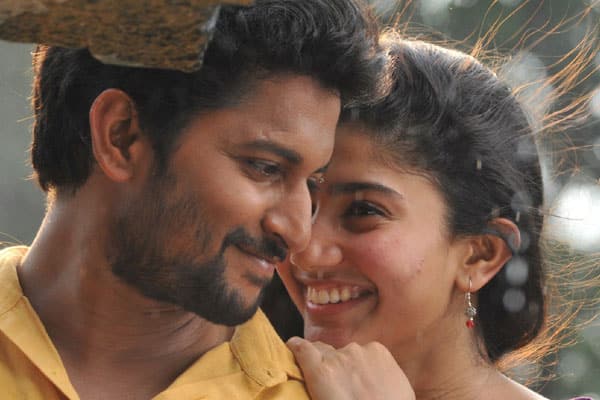 Nani MCA Audio Review, Middle Class Abbayi Audio review
MCA is an upcoming romantic fun film starring Natural Star Nani and Sai Pallavi in lead roles. This is the third outing for Nani this year and the music is composed by Devi Sri Prasad. The film is directed by Sriram Venu and produced by Dil Raju.
Here is an exclusive audio roundup of the album:
Song 1 : Title Track – MCA
The anticipated album begins with title track MCA sung by Nakash Aziz in full vigor. While the song is musically fun filled, the lyrics by Chandrabose speak about the tantrums and daily troubles faced by a typical middle class youth. The song is typically DSP style with high voltage rhythm section and foot tapping tempo.
Song 2 : Kotha Kothaga
Kotha Kothaga is a laid back melody but at the same time maintains the energy levels which DSP usually sets. Sagar and Priya Hemesh do their best in bringing the stylistic elements of the song. However, it is the violin which stands out unique but there is nothing novel about the chord progression.
Song 3 : Family Party
A dance number Family Party arrives in a predictable manner with some quirky lyrics by Srimani. The song strives hard to be appealing but falls prey for the regular party numbers which we have in Telugu films off late. The interludes are feisty and well laden with a plethora of instruments.
Song 4: Yemaindho Teliyadhu Naaku
Yemaindho Teliyadhu Naaku strangely reminds us of the hit song DIl Se from DSP's earlier album Gabbar Singh but Karthik and Deepika perform well at their best. The rhythm section is surprisingly mellowed and pleasant to hear. The interludes are laid back and relaxing while maintaining the pace well.
Song 5 : Yevandoi Nani Garu
The finale occurs with a mass number Yevandoi Nani Garu which is out and out dance feast. Balaji tries a conversational lyric style and works well for this theme. Divya Kumar and Shravana Bhargavi add more pep to the song with their sultry vocals.
Verdict:
MCA is a typical DSP album with mix of melodies and dance numbers. Nevertheless, novelty and experimentation could have been better