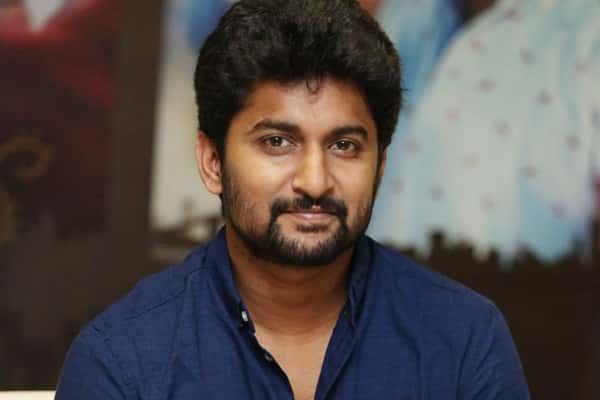 Nani's remuneration shocks Mythri Movie Makers
Natural Star Nani is currently the most prominent actor in Tollywood currently. With seven back to back hits, the actor has his dairy full for the next couple of years. He inked deals with all the top production houses of Tollywood and is keen on wrapping up three films every year. Many of the production houses wanted Nani as he is quite available and turned out to be a minimum guarantee hero. However his recent quote for his next film left the makers in deep shock. Mythri Movie Makers signed Nani for their next in the direction of Kishore Tirumala.
With Nani charging Rs 5 crores for MCA, the makers felt that he would hike his fee and it would be near to Rs 7 crores. However the actor is said to have quoted Rs 9 crores for the film and the production house has been left puzzled. It may not be a big deal for a production house like Mythri Movie Makers to offer Rs 9 crores, but considering the business standards and taking the worst case in terms of result, the project may not be fruitful for the makers. Nani who has been considered as a minimum guarantee hero over the years cannot be called so in the coming days and he may not be knocked by many filmmakers if the actor charges a whopping remuneration. It's time for the actor to re-check his fee before he misses many good opportunities.