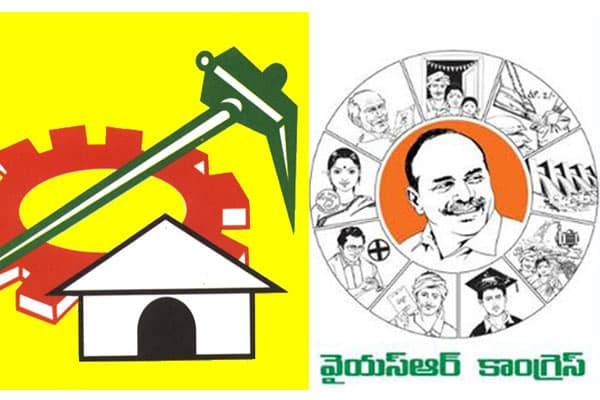 TDP has taken a crucial decision of exiting NDA government, though didn't exit NDA alliance yet completely. Chandra Babu Naidu, explained in detail the reasons for this move and clarified on the funds yet to be received from center. After taking this decision, TDP also allotted a few leaders the responsibility of explaining the situation in national media. But it seems, AP leaders who participated in the debates in national media were bulldozed by BJP spokespersons.
TDP gave Galla Jayadev and Ram Mohan Naidu this responsibility to convey the facts to national media. These two guys should have been proactive at this crucial juncture and present the viewpoint of TDP and need for AP special status in the national media. However, there were other guys who attended the debates in national media and they do not have good oratory skills. Moreover, with their butler English, they proved no match to BJP spokespersons and bulldozed by those BJP people on the live giving nation the impression that demand of AP people are unreasonable.
Ram Mohan Naidu joined the debate by phone and was unable to voice the viewpoint of TDP and AP effectively. Jayadev was not seen in any debates. In the absence of these two leaders, others tried to present the standpoint of AP but got snubbed due to their poor skills. Surprisingly, Kanche Ilaiah, who get snubbed in Telugu media, was able to defend TDP's decision to some extent, though he is from Telangana and doesn't belong to TDP.
Need of hour is, Andhra needs better faces in National media. People like Galla Jayadev, who have good oratory skills, should make themselves available for such discussions. Moreover, it is not just about oratory skills, they need to do proper research on the subject. One gentleman from BJP in the national media told, it is "constitutional binding provision" to given special category status only to Noth east states and he questioned "do you want union government to break that constitutional provision". Nobody was there to tell that pseudo-intellectual gentleman that there is no such "constitutional provision". In fact, Special category status word is nowhere mentioned in the constitution.
Garnering support of allies and other national parties also as important as getting AP people's support. Because ultimately, the national parties only have to grant this special category status. So all AP political parties, not just TDP, should work on this and send good spokes persons to national media who can present voice of Andhra eloquently and cogently in the national media.
-ZURAN