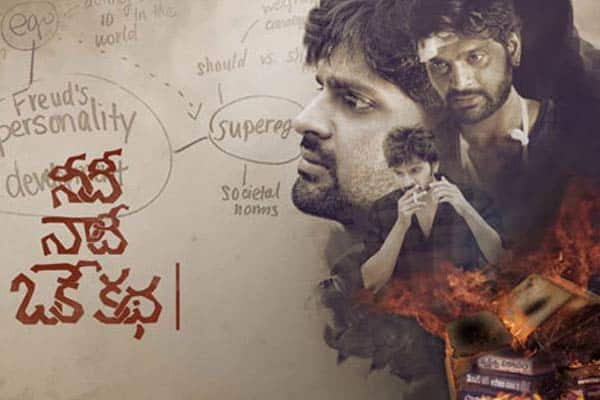 Needi Naadi Oke Katha movie starring Sri Vishnu and Satna Titus and Directed by Debutant Venu Udugula has opened to stupendous reviews all over from critics and audience alike.
Rated as one of the best realistic and raw movies ever made in Tollywood, Sree Vishnu's character in this movie is making every one to connect their personal life situations and making everyone to clap at the End of Movie in theatre. Audience are experiencing a raw, natural movie resulting in an ultra-positive word of mouth and encouraging a genuine effort made by team.
The buzz surrounding this movie has catapulted to a level that shows in major locations in USA are getting sold out and the distributors are finding it difficult to add new shows due to numerous movies playing now.
NNOK is released in 75+ locations equipped with high quality luxury seating for enriched movie viewing experience. Movie lovers across USA in remaining places are requesting for its release in their locations.
We, the team of Wall Poster Cinema want everyone to experience the movie using the benefit of Movie Pass and watch for free. Hence, we made all chain theatres (Cinemark, Regal, AMC) and other Independent chain prices as very normal and standard ticket pricing comparatively to a regular Hollywood Movies which will be in between $6.50-$12.00.
Even then, unfortunately, Movie Pass is disabled in some of the locations without quoting any reasons, and we are keeping all our efforts to reach them as soon as possible and make it available.
Overseas Audience are always a back bone to encourage these kind off-beat and content-based movies despite of any other external factors. We thank all the review writers who gave an extensive support, encouragement which is making people to come and watch movie in theatres.
Despite of all the external factors which may stop audience in USA, NNOK is proving and doing great in all locations with very good decent collections than other movies in market. Which again proved nothing cannot stop audience and movie lovers encouraging the good movies in overseas.
Overseas People – You will never make Good Movies to Fail. Thank you so much for your love and support towards Good Cinema! Cheers!
Click Here!! for USA Theatres List.
— Wall Poster Cinema Pvt Ltd.
Press release by: Indian Clicks, LLC
Telugu360 is always open for the best and bright journalists. If you are interested in full-time or freelance, email us at
Krishna@telugu360.com