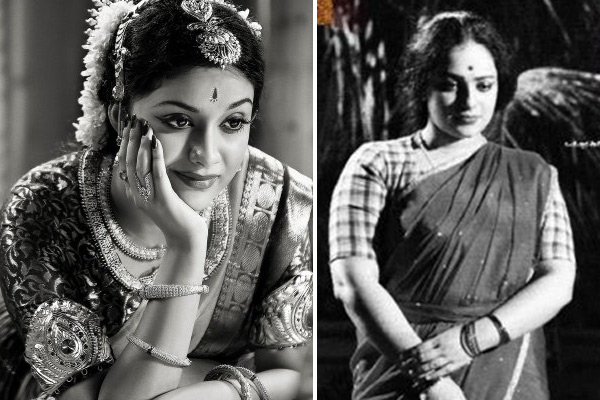 Talented actress Nithya Menon is doing role of legendary actress Savitri in upcoming NTR biopic. The first look released by the makers with Balakrishna and Nithya Menon got very good applause. As per Film Nagar reports, Nithya Menon is worried about comparison of her performance with another actress Keerthi Suresh who did the role of Savitri in Mahanati movie with utmost perfection.
Actually the director of Mahanati movie initially thought of roping in Nithya Menon for enacting legendary actress Savitri role. However for the reasons best known only to her she rejected the role. So, later that role went to Keerthi Suresh and her performance in the role of Savitri got tremendous response. By seeing performance of Keerthi Suresh, audience thought, Savitri herself came down to perform this role. Now for NTR biopic, makers initially thought of roping in Keerthi Suresh again but this time she rejected the role and so makers approached Nithya Menon and she accepted the role.
However comparisons are bound to happen between Nithya Menon and Keerthi Suresh. There is no doubt that Nithya Menon is a very talented actress. But Keerthi Suresh looks very much similar to Savitri , and director capitalised on that aspect. As Keerthi got tremendous response for her performance, now Nithya Menon also trying to give her best in the role.
We will have to wait and see how will be the performance of Nithya Menon in the role of Savitri.