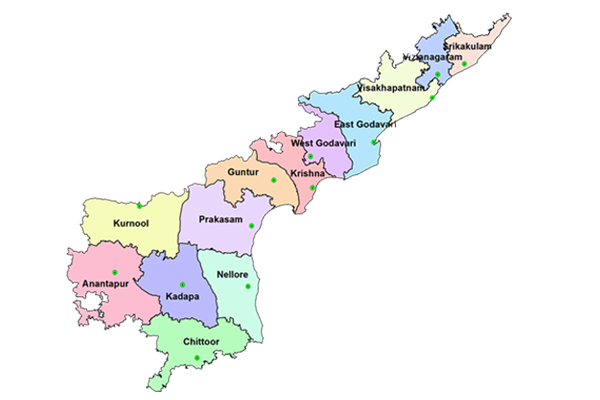 The Government of India released a new map of the country after the cancellation of statehood for Jammu and Kashmir. This is because the number of states is now reduced to 28. The new map of India mentioned boundaries of each state and their Capital Cities. But in respect of Andhra Pradesh, no Capital City is mentioned or indicated. The Centre took this decision as the new government in Andhra has itself not officially recognised Amaravati. Moreover, many indications are given for shifting the Capital.
It may be recalled that CM Jaganmohan Reddy himself told Prime Minister Modi and Home Minister Amit Shah that his government would not require funds to build Amaravati. Moreover, the interaction of AP government officials with the Central government departments has come down drastically.
Analysts say that the immediate purpose of Jagan is achieved in the form of India map. But what about the future prospects of the state. How long can AP CM continue his silence and suspense on Capital? Even after six years of separate statehood, Andhra is still without clarity on its Capital city. CM Jagan should now realise how much he is hurting AP because of his vague and unclear policies. The communication gap between AP and Centre should be removed immediately. Otherwise, chaos will follow soon.