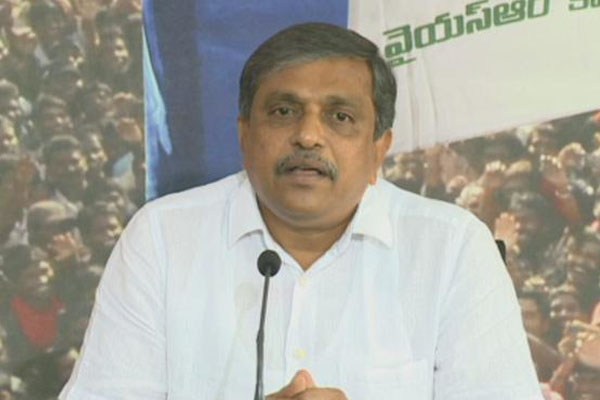 Ruling YSR Congress president and state government advisor Sajjala Ramakrishna Reddy on Monday clarified that there would be no early polls in the state. He said that the elections to the State Assembly would be held as per schedule in 2024.
Ramakrishna Reddy, the mouthpiece of Chief Minister Y S Jagan Mohan Reddy, had dispelled the talk about early elections in the state. A section of the media and opposition TDP chief N Chandrababu Naidu had on several occasions claimed that Jagan Mohan Reddy would go for early polls and had asked his party rank and file to be prepared.
Sajjala said that the chief minister is not in favour of advancing the election scheduled for any reason. "The elections would be held as per the schedule and the government would utilise the full term given by the people," he said.
He said that TDP, Jana Sena, CPI, CPI-M and the Congress were coming together to face the YSR Congress. "Let all parties come together, we are not worried," he asserted.
He termed Jana Sena chief Pawan Kalyan meeting TDP chief Chandrababu Naidu in Hyderabad. He said that Pawan Kalyan had been working for the TDP chief right from the beginning. "He (Pawan) supported Naidu in 2019. He worked to divide the anti-government vote in 2019 and helped Naidu to win 23 seats. Now, he wants to bring all parties together to help the TDP in 2024," Sajjala said.
He discounted the opposition criticism on GO 1 and said that the government was not denying permission for the parties to hold public meetings and rallies. "We are only asking the parties to give us the specific locations to hold the rallies but not prohibiting the public meetings," Sajjala said.
He also said that such restrictions have been there for decades under Section 30 of Police Act and the GO 1 was nothing new.