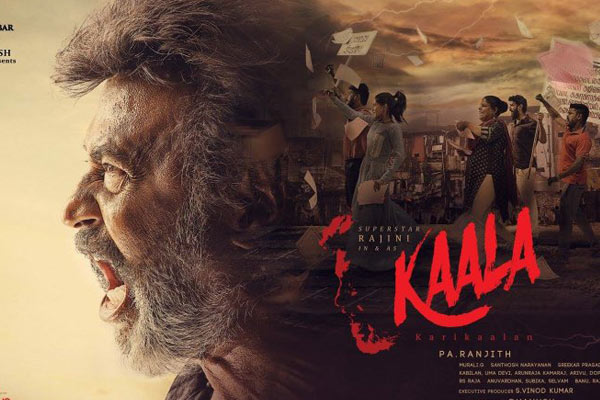 Superstar Rajinikanth's highly anticipated Kaala is gearing up for a massive release on June 7th worldwide. While trade circles are expecting a thunderous opening for the film all over South, distributors from Karnataka have voluntarily decided to stall the film's release following Rajinikanth's comments on Cauvery water issue.
Recently, Rajinikanth made some comments on Cauvery issue and asked the new Chief Minister of Karnataka Kumaraswamy to abide by the mandate of Supreme Court and release the water for Tamil Nadu.
These comments have invited huge criticism from pro-Kannada activists who have been demanding the ban of Rajinikanth's films in Karnataka. In wake of these protests, the distributors and exhibitors of Karnataka film association have met to discuss about the issue and took a decision to stop the film's release.
This is a huge set back for Kaala producers as Rajinikanth commands a huge fan base in Karnataka and his films find huge patronage from Kannada film lovers.
Directed by Ranjith Pa, the film has Rajinikanth playing a slumlord of Mumbai who fights for the rights of downtrodden.