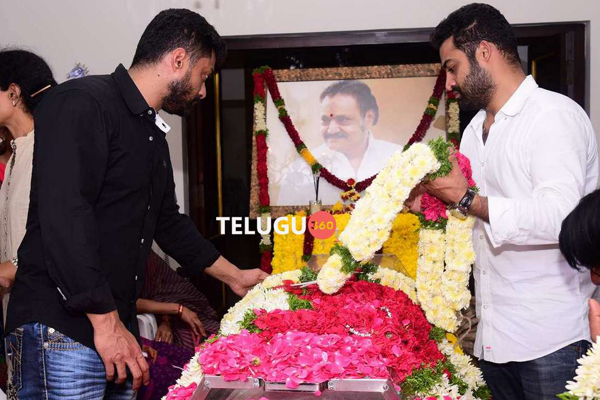 In a tragic road accident, actor and former TDP politburo member Nandamuri Hari Krishna passed away in Hyderabad on Wednesday. The deceased body was kept for public visit at his residence and the obsequies were carried out on Thursday with full state honours by the Telangana government.
As Hari Krishna served as a former minister and a politburo member of the Telugu Desam party, which was launched by his father and former Chief Minister of Andhra Pradesh NT Rama Rao, it came as a little surprise to many that his body was not taken to the party office in Hyderabad before the final rites were performed.
Sources close to the Nandamuri family revealed that NTR and Kalyan Ram, sons of Hari Krishna, refused to take his body to the party headquarters. Though the TDP leaders wanted Hari Krishna's body to be kept at the party office at least for few minutes as a mark of respect, Nandamuri bothers were against it and said no to their request.
During the final rites, TDP chief and Andhra CM Chandra Babu Naidu was seen draping the Telugu Desam party flag over Hari Krishna's body.
It is well known that Hari Krishna and his sons stayed away from active politics after the 2009 elections due to various reasons. So, it seems his family didn't want to make the death a political affair and denied permission to take the body to the party office.