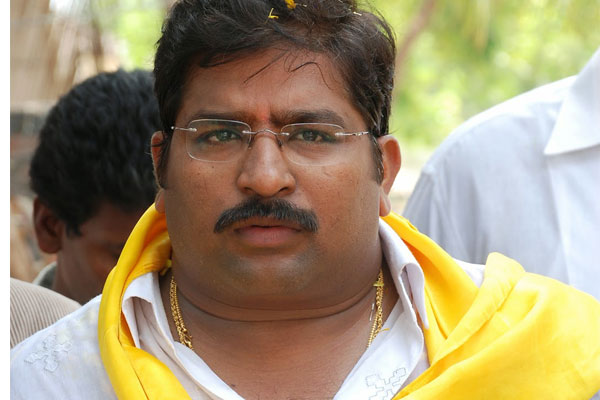 The Telugu Desam Party politics turns towards an ugly shape in Prakasam district, with ministers' remains as spectators and real authority of power pushes towards Ongole MLA Damacharla Janardhan, who is also district party president. District officials are seen moving around party office, rather than ministers for `instructions'.
It is a normal practice in administration for the politicians to conduct review meetings with officials at district collectorate or government guest house. Normally, they will not be called for review meetings, even to minister's houses unless some urgency arises.
Both district Minister Sidda Raghava Rao and in charge minister Ravela Kishor Babu meeting officials and conduct reviews at collectorate or at government guest house. But surprisingly, Janardhan routinely summons officials to district TDP office for reviews and also to issue some instructions. Sometimes his review meetings with officials continuing for two to three hours.
Even ruling party leaders are worried with this development. More surprisingly several district officials not hesitating for frequently visiting TDP office to meet the minister and take instruction from him. Normally, MLAs are expected to interact officials with regard to issues related to their constituency.
But as district TDP minister Janardhan is allegedly surpassing district ministers and issuing directions to officials on various issues related to the district. Some officials even going to the extent of praising him out of proportions in official programmes. On district level officer recently said in a programme that "I am posted in this district only due to gracious consideration of Janardhan garu".
During previous era of Chandrababu Naidu as chief minister, Karanam Balaram Krishna Murthy used to dominate district politics and district administration used to be under his control, though he was never in the state cabinet. As now he is not in any `official position', Janardhan seems to be trying to gain that position.