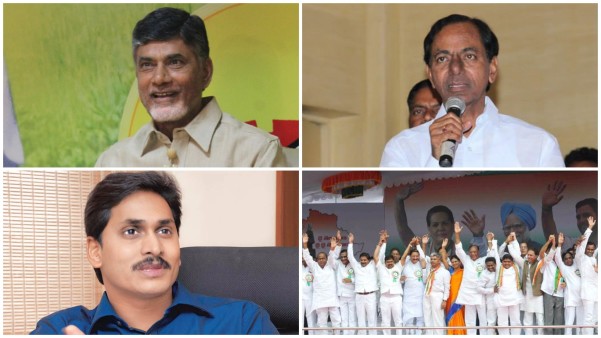 [intro]The two Telugu States have entered into their first leap year of existence independently. Before the next leap year arrives, there will be a lot of changes in political math and chemistry that may experience a metamorphosis.
While those in power want to consolidate their positions by ironing out infirmities, those in the Opposition will want to wrest it. Each one has a roadmap to stay their course.
However, we propose to offer a couple of suggestions each to the leaders who want to steer clear of the criticism by opponents and gain a political edge over their rivals. [/intro]
Let us begin with N Chandrababu Naidu, Chief Minister of Andhra Pradesh.
[dropcap]1[/dropcap] Chandrababu Naidu has several challenges ahead and everyone, including the Chief Minister himself, knows it. Prioritization of tasks, however, make all the difference. In his effort to demo that he can do many things at a time, he has apparently bitten much more than what he actually can chew.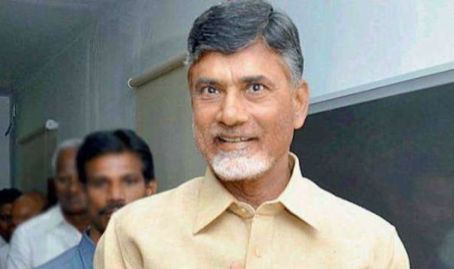 The grandiose plans for building a world-class Capital, Amaravati, and the publicity blitzkrieg around it have turned out to be the proverbial albatross hanging from Chandrababu Naidu's neck. Well, he has hardly any options but to continue with the work on the Capital. Therefore, he had better focus on building a full-fledged capital as per the plans he has drawn up in association with global consultants, rather than spending huge sums on building makeshift or temporary secretariat and offices. Instead, he can make use of the available buildings for governance, by shifting schools and colleges and some other offices. To different smaller premises The huge APSRTC Bus Station – the Telugu Satavahana Prayana Praanganam – in the heart of Vijayawada and NTR bus station in Guntur – and, if necessary, some other public places, could be considered for relocating the offices on their respective first floors and above. If need be, the number of storeys can be enhanced with pre-engineered building structures and complete them quickly, while the building of world class Capital city can be taken up simultaneously.
[dropcap]2[/dropcap] Naidu should lay more emphasis on issues like healthcare, agriculture, and other serious problems confronting the general public that require emergency attention of the Government, instead of frittering away funds and energy on Pushkarams. He has already been facing severe criticism for the "wastage of huge funds" during Godavari pushkarams and incidentally, the government is making arrangements for another lavish round of extravaganza for the upcoming Krishna Pushkarams. In the unhealthy contest, the neighbouring State of Telangana would also indulge in splurge, causing huge loss to the exchequers.
Come to Leader of the Opposition Y S Jaganmohan Reddy. The YSR Congress has too many problems that it has to rework on very seriously for an image makeover, apart from the legal battles and criminal charges its leadership is facing.
[dropcap]1[/dropcap]  YS Jagan continues to remain inaccessible to people, leaders and media. If anybody talks about it, the coterie of Jagan bleats into its habitual rhetoric of blaming the politico/elector/media person by dubbing the latter as "attention-monger". This impales the party's foibles and puts it in a very derisive situation. Jagan is surrounded by huge crowds and thus remains incommunicado and when not in rallies, there is no mechanism where he can be accessed. In sharp contrast, a very seasoned and senior politician Mr Chandrababu Naidu has always remained accessible to people, leaders and media. The TDP lets even its bitterest critics meet its president and discuss issues. Doesn't it mean a lesson or two? If yes, he shouldn't mind emulating the good practices of his bete noire.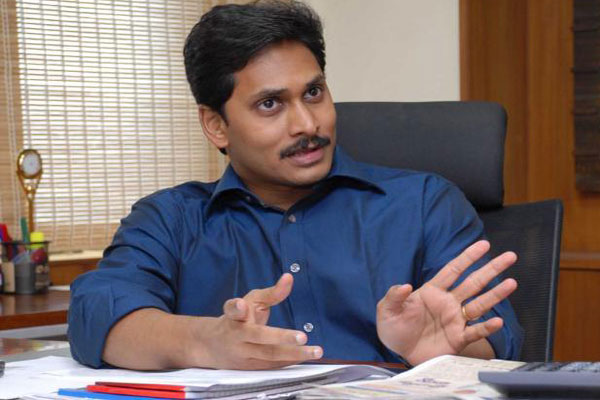 [dropcap]2[/dropcap] Jagan doesn't seem to have focussed on building party organisation. If he commences working on that, instead of harping on an ad hoc top-down model, he would be in a position to launch State-wide agitations on select issues concerning people to draw the attention of the Government. And, the pyramidal structure with a strong BoP (bottom of the pyramid) can obviate mistakes and obviously empower the echelons to take a view or review their own decisions. Plus, the YSR Congress party's rank and file are not thorough with facts of any issue or history and they do not have any information readily available that can put the Government in a tight spot. Building up the teams with knowledge and capability and marshalling strengths of resources will put the party in a good stead.
When it comes to Telangana, K Chandrasekhar Rao has emerged the most invincible leader in the political dynamics of the newly formed State. His son K T Rama Rao, his nephew T Harish Rao and his daughter K Kavitha are the three most important power centres within the TRS. Rao, who has initially seemed that he was drunk with power, has he picked up the nuances of being at ease in the throne of the Chief Minister. But, he can remain etched in the minds of the people only if he does some good that is indelible for the State.
[dropcap]1[/dropcap] KCR got the rarest of the rare opportunities in the history of independent India to launch an agitation and take it to its logical end and become the biggest beneficiary of its fruit. Soon after winning the elections, he worked overtime to ensure political consolidation for his party to stay in power and for him to stay comfortably in the saddle. But, soon enough, he began doling out several promises. He has that proverbial fire in his belly to do some thing or the other for the State. He wants to build or create something iconic to make sure he is remembered for long. Instead of thinking his plans aloud and demonstrate his proclivity to promising the sky, he should trust his backroom boys in polity and bureaucracy and come up with something program that remains in the hearts of the people like what IT is to Chandrababu Naidu and Free power for farmers and Arogya Sri to Dr Y S Rajasekhara Reddy. And, this should take shape or bear fruit in one year and it should be 2016 gift to the people of Telangana. Metro rail would not go to his credit, anyway.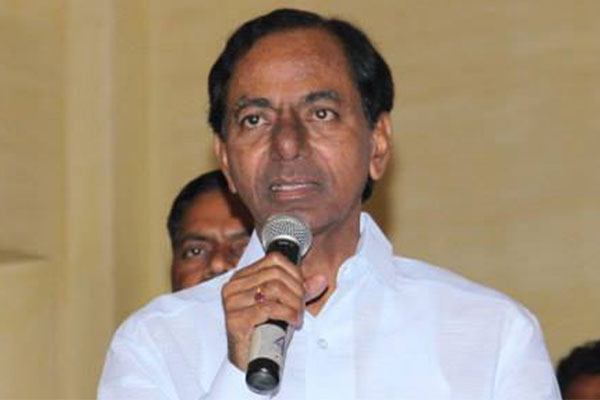 [dropcap]2[/dropcap] KCR should take a leaf out of the experience of his neighbour N Chandrababu Naidu in maintaining cordial relations with the Centre. For now, the relations are not bitter, but surely they cannot be termed as the best, thanks to the Tom-and-Jerry equations back home. However, he should show statesmanship to get the Centre walk that extra mile to do something extra for Telangana that can show material benefit to the people of the State. Since making Hyderabad into a Global city is one of his objectives, he should simultaneously marshal all strengths to extricate the farming community out of its misery by charting out a year-long program with a multi-pronged approach.
Last, but not the last, the GOP – the grand old party – in India, which has seen the crests and troughs in its sine curve journey and compressions and rarefactions in its response and retort. We have a couple of suggestions for the most experienced Machiavellian political formation in the country as far as Telangana is concerned. It has become singularly responsible for the bifurcation of united Andhra Pradesh, but could not benefit even by a tiny speck of support from people. It was wiped out in Andhra Pradesh. But in Telangana, it is just down but not out.
[dropcap]1[/dropcap] Congress should eschew its age-old dictum of only one family should thrive in the party. It should embrace political pluralism in terms of picking and choosing leaders. For sure, it doesn't have a leader who can match the stature of YS Rajasekhara Reddy or a Marri Channa Reddy who can have the people, party leaders and workers rally behind them. It should spot one and groom that leader for the future. It must stop encouraging dissidence to save its own skin. That identified leader should lead the party from the infantry. It is like infancy for the party in Telangana as of now. It has to build itself brick by brick, by giving up the game of one-upmanship.
[dropcap]2[/dropcap] Congress has to show the door to some leaders who reek of slavery in the garb of loyalty to Nehru-Gandhi family. It should stay focussed on issues concerning people, instead of pushing itself into such an embarrassing situation that it forfeits deposits in elections. It has diehard activists up to the grass-roots level. The GOP must have some one who is serious and has a strong connect with people to rejuvenate it and make it fly out of the ashes like the proverbial phoenix to take on the mighty KCR. It cannot afford armchair general secretaries who have no experience in being popular and who are very experienced in being extremely unpopular, thanks to their blabber.
The suggestions offered by us may sound generic. However, those who have the discerning eye to read between the lines would understand it easily.
Telugu360 is always open for the best and bright journalists. If you are interested in full-time or freelance, email us at
Krishna@telugu360.com