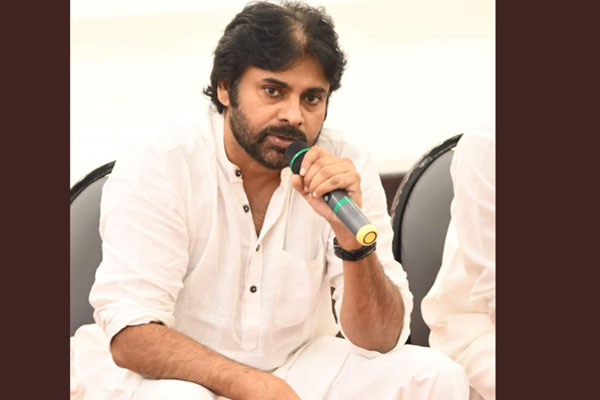 Till now, all the Opposition parties except Jana Sena are making all-out comments against YCP Circar's policy towards Amaravati. Jana Senani has not attacked the ruling YCP since he wanted to give at least six months' time for the new government. Pawan has however reacted on one or two issues earlier because of their emergency nature. Now, the Andhra Capital City farmers have met Jana Senani asking him to express his support to their cause. Pawan immediately expressed his support to the farmers. He demanded continuation of capital in Amaravati.
Already, Jana Sena has lagged behind by not voicing its comments on the Capital works issue. BJP, TDP and Left parties have taken their criticism to peak level. The BJP is even giving warnings to CM Jagan not to shift the Capital from Amaravati. At this juncture, Pawan has finally opened his mouth. Farmers narrated how they are being harassed by the government without even giving them even land compensation amounts.
Pawan promised to visit the stalled works at Andhra Capital city soon to get a closer look at the issue. Prior to 2019 elections, Pawan visited some villages in Amaravati and voiced support for some farmers who did not want to give their land for the Capital. Other than that, he did not make major comments on the selection of Amaravati. Political circles are curious how Pawan will take his fight forward after visiting Capital works which were stopped after thousands of crores were spent.
Telugu360 is always open for the best and bright journalists. If you are interested in full-time or freelance, email us at
Krishna@telugu360.com