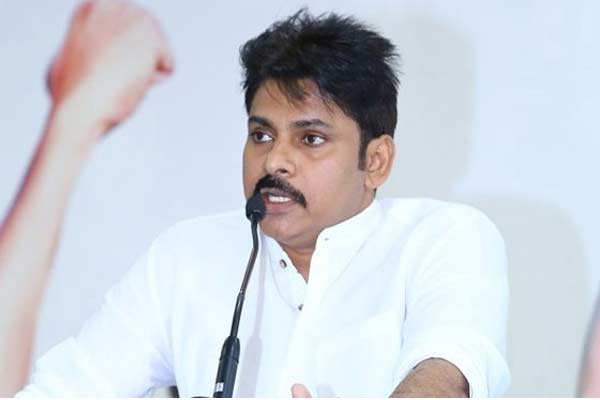 The less men think, the more they talk. Especially when one is sitting in a luxurious room this hot summer and whenever possible following politics is bound to access social media and tweet about it. Wise men speak because they have something to say and then we have Pawan Kalyan who speaks because he has to say something.
In fact, media critiqued the leaders of congress and YCP for raising SCS issue as there is no strategy and it is a "closed chapter" as per the ruling party. When the state was united to fight for the cause of SCS in January, Kalyan did not come forward to lead it but continued to tweet. Now that people seemed to have accepted it, he is seen congratulating YCP and TS Congress leaders for supporting.
Anyone who speaks for SCS will get Kalyan's support. After the special category protest, in the press meet, he said that Jana Sena will soon start protesting for SCS. It is apparent that he is influenced by the ruling party, who seem to back track on their words. After the press meet in January, the Jana Sena chief took up various issues and side tracked this issue. Never again he spoke about protesting for SCS. If the actor is serious about it, he wouldn't find reasons like in February groups exams, in March tenth exams, in April Eamcet exams etc. If protesting on twitter will get SCS, then the state would have got status in the republic day week itself.
Jana Sena chief said that the TDP MPs forgot the insults they faced during the state bifurcation. What about the students who were beaten up during January26? Isn't it an insult to the youth who hoped that this would trigger agitation? The actor who takes tweet-holidays, is portraying himself like Chandrababu Naidu, who out of nowhere speaks about bifurcation just to remind people of the injustice meted out by Congress and keep them in sync with TDP. In fact, following Naidu's guidance, even Kalyan ensures to remind people of the bifurcation.
He even questioned if the central government would ever divide Uttar Pradesh. I think the actor-turned-politician may want to find out how Uttarakhand was formed before tweeting. It was carved out from UP and was created by NDA led BJP under leadership of Shri Atal Bihari Vajpayee. It's high time for Kalyan and all other leaders to stop talking and start taking action, to stop promising and start proving.