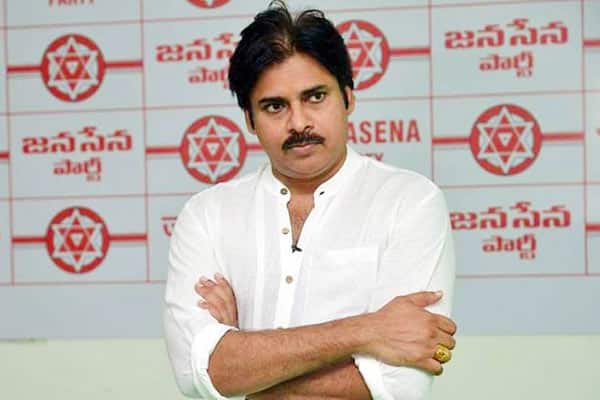 Pawan Kalyan's speech yesterday created a political storm and especially his remarks on corruption in the state by ruling TDP party members. However, he referred according to latest report (NCAER) , AP topped in corruption.
But it seems, Pawan is not referring the latest report here. In fact, latest report of NCAER, AP did well in many indicators. As per the latest report, 51.1 % responded that corruption is not main problem in the state, 35.6% reported the problem is moderate and only 13.3 % reported it is severe problem.
2017-report (released on July 2017) :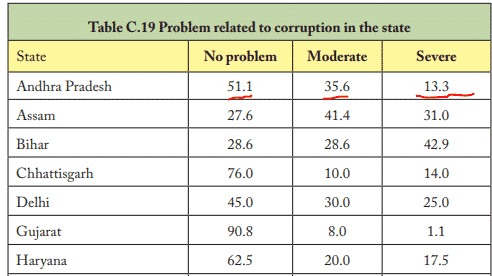 Morever the report said, "Gujarat, Delhi, Andhra Pradesh, Haryana, Telangana and Tamil Nadu are the top six states for business investment potential under N-SIPI 217 which ranks states based on all six pillars".
The report also added, "over eighty percent of the respondents located mainly in Andhra Pradesh, Assam, Kerala, Gujarat, Maharashtra, Telangana and Karnataka faced no difficulty in acquiring land for industrial use."
The report also mentioned, "Andhra Pradesh is one of the top three states in the labour and N-SIPI perceptions survey pillars, but lags relatively behind in the infrastructure and economic conditions pillars" .
However, earlier reports did mention AP was corrupted. As per old report, 74.3% earlier responded corruption is main issue in the state. This topic was raised in AP assembly by Jagan Mohan Reddy more than a year back, and Chandra babu also responded on this issue. Chandra Babu told – ' "In the entire country, AP ranks number one in corruption, and also in development." ' .
One thing that people fail to understand is why Pawan is referring to old report that talks negatively about AP instead of referring the latest report that gave good score on many indicators.
Old report: