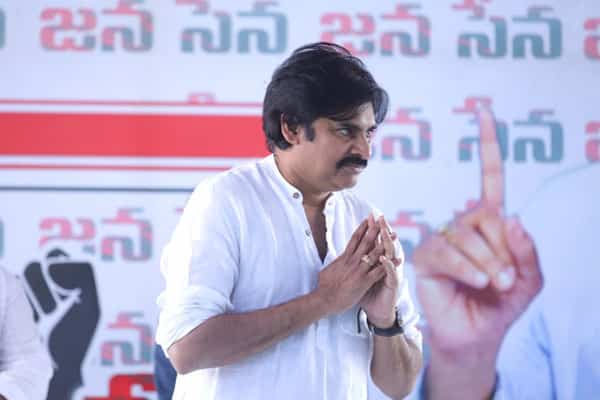 Pawan Chalo re Chal Tour TRP
Pawan's Chalo re Chal tour is over and he did touch base with the issues like privatization of DCI, Fathima college students issue, Polavaram and some other issues. Reportedly, there is over 30 per cent jump in the Television Rating Point (TRP) of the news channels in last couple of weeks. This is mainly attributed to Pawan Kalyan's tour and his speeches.
it is known news that he sprang a sudden surprise by announcing "Chalo re Chal" program. Actually no news channel predicted this mini-tour. Channels like ABN ran the stories saying Pawan is planning Pada yatra from January. Obviously they seem to got some info on Pawan planning some sort of tour and they added their own analysis and aired a story predicting a padayatra. Even other channels followed with similar news but Pawan proved them wrong by announcing mini tour. Even though he proved the news channels wrong, they seem to be actually happy as we could see these channels cashing on Pawan's mania like never before.
It seems, a popular news channel alone has witnessed more than 30% hike in the TRP compared to previous week's TRP. Not just his tours and speeches but also the big debates happening on the channel got more viewership on these days. Interestingly, both the positive and negative programs on Pawan Kalyan received huge viewership and there by increasing TRPs of the channels.
Usually TRP ratings could be equated with number of people evincing interest in a particular topic or person. But in case of Janasena we have to wait and see whether this interest will be turned into votes or other political benefits or not !!