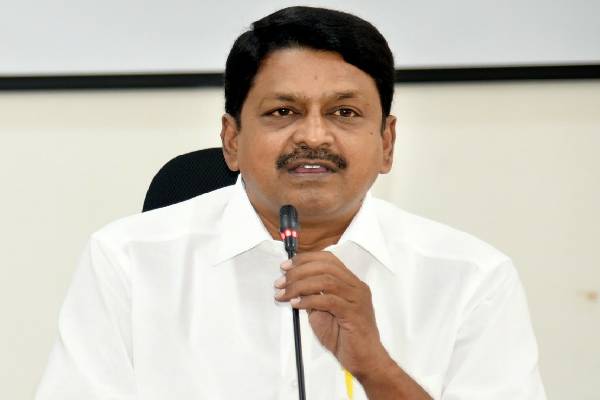 Public Accounts Committee (PAC) chairman and senior TDP leader, Payyavula Kesav, on Thursday demanded Chief Minister, Jagan Mohan Reddy, to answer as to why the State revenue has not increased when the growth rate has gone up.
Talking to media persons at the party headquarters here, Kesav asked Jagan whether he can come out with facts on what was the growth rate and revenue of the State during Chandrababu Naidu regime and what is the growth rate and revenue in the past four years.
Terming Jagan as a great capitalist but not an economist, Kesav said, in a rather sarcastic way, that the global organisations are eager to study the economic policies of Jagan.
He asked how the Government revenue goes up without increasing the capital expenditure on primary sectors. The lakhs of crores of development that is projected in the State budgetary proposals is not seen at the grassroots level, Payayvula felt.
Recalling Jagan's remarks as the leader of the Opposition during the TDP regime when the budgetary proposals were presented to the Assembly that if the growth rate increases the revenue of the State too should go up, Payyavula asked the Chief Minister to answer as to why the revenue has not increased despite the growth rate is up.
The PAC Chairman felt that Minister for Finance, Buggana Rajendranath, as is his wont, has made every attempt to take the people of the State into an imaginary world in the last budget of this Government. When compared to the expenditure made by the TDP government for irrigation and other sectors, the funds being spent by this Government do not match at all, Payyavula observed.
"The Jagan Mohan Reddy Government did not spend even Rs 20,000 cr in the past four years for primary sectors," he said, adding that even this amount was spent to clear the pending bills. Jagan is strong only in the cash war and he is going to implement it in the coming polls, Payyavula Kesav remarked.
The TDP MLA expressed surprise as to why Jagan's Delhi visit is confirmed only when some notices are served on his associates. Payavula Kesav made it clear that the Backward Classes in the State always own the TDP and not the YSRCP.