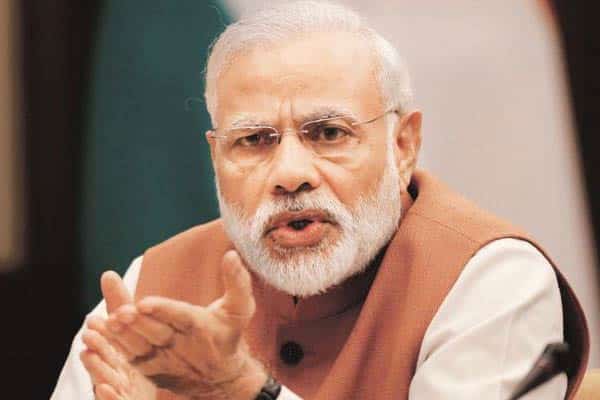 Prime Minister Narendra Modi on Wednesday called for an India devoid of corruption and poverty by 2022 when the country marks 75 years of independence.
Participating in a special discussion to commemorate the 75th anniversary of the Quit India movement, Modi said the coming five years could be as decisive as it was between 1942 and 1947 when the country got independence.
He said in the present world, India could again emerge as an inspiration.
In the nearly 40-minute speech, Modi recalled the role played by Mahatma Gandhi, Sardar Vallabhbhai Patel, Lal Bahadur Shastri, Chandrashekhar Azad, Sukhdev, Jayaprakash Narayan and others.
The Prime Minister made no mention of Jawaharlal Nehru.
"When Mahatma Gandhi, a leader who always propagated non-violence, raised the call to 'Do or Die', it was a surprise for the nation. He told each and all of us to consider ourselves as independent nationals," Modi said.
"From 2017 to 2022, when India turns 75, we need to create the same spirit that existed from 1942 to 1947."
Modi urged people to take a pledge to end corruption, poverty, malnutrition and illiteracy besides ensuring gender equality.
"We need to bring a positive change in this regard. Today, a similar call (like Gandhi made in 1942) and determination are needed to weed out corruption from our country," Modi said, adding a lot can be achieved with the determination of collective conscience.
Modi said a sense of entitlement had increased in the country but the sense of duty had depleted.
"People break law and do not feel they are doing something wrong," he said. He called for changing this attitude.
The Prime Minister said the Indian independence struggle was an inspiration for many countries suffering from colonial rule.
"British colonialism started in India and ended in India. India's independence was not just India's independence. It spread the urge to get independence in many countries," he said.