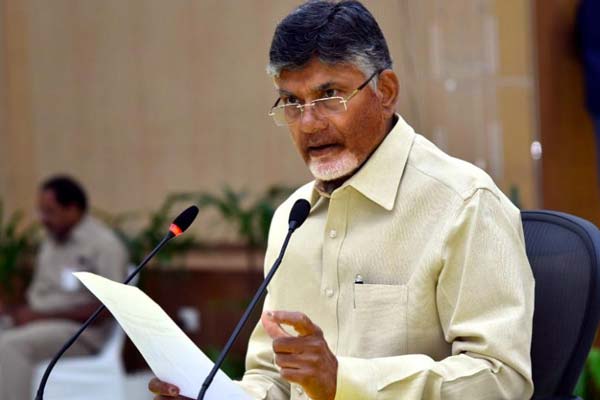 TDP president and former chief minister, N Chandrababu Naidu, on Monday strongly condemned the filing of false cases against the party activists in Punganur.
Naidu visited the party activists who were lodged in the Peler sub-jail and later told media persons that false cases were being registered against the TDP activists of the Punganur Assembly segment, including seven persons belonging to the Minority community and even an Ayyappa devotee.
"Fake cases were filed even against 21-year-old boy Pathas Riyaz, who is studying Intermediate," the TDP supremo said.
Eight persons were illegally taken into custody by just mentioning in the First Information Report (FIR) that only others. "Not only that, but also they are shifted to the police station and were subjected to torture and were presented before the local magistrate," Naidu pointed out.
The arrested were threatened with serious consequences if they admit before the magistrate that they were beaten up by the police, he said and asked whether there is any other terrorist activity worse than this.
"Who gave the right to police to act in such a manner," Naidu asked and made it clear that suitable action will be initiated against these police officials once the TDP is back in power.
Observing that Andhra Pradesh is now witnessing a State-sponsored terrorism, he questioned the police as to how they can behave like this and how many more illegal cases will be filed against the innocent persons.
What the police officials were doing when the YSRCP workers damaged the flexies arranged to greet TDP leader, Challa Babu, on his birthday, he asked and questioned them whether they would leave the TDP activists if they damage the YSRCP flexies.