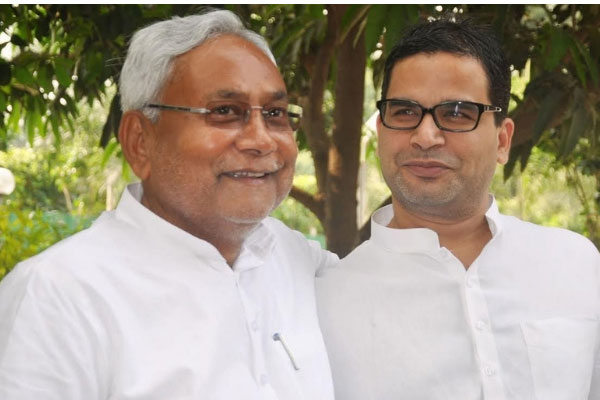 Political strategist Prashant Kishore (PK) is all set to join direct politics. He is joining Janata Dal(U) in Bihar officially. Last week, he spoke in ISB and said "In 2019, you would not see Prashant Kishore campaigning for anyone in the manner and form in which I have been campaigning in last 4-5 year" and also hinted at doing something that will make more impact at ground level.
(Click here for :Prashant Kishor not to campaign for anyone in 2019). So, now he joins direct politics.
Prashant Kishore is joining the Janata Dal (United) in Patna today in the presence of party's national president and Bihar chief minister Nitish Kumar. Prashant Kishore is expected to take key roles both in party and government.
In this position, Kishore will be trying to fix the gap between the JD(U) and BJP. He will also be part of seat-sharing negotiations between JDU and BJP in upcoming elections. It is known that PK has very good relations with Modi and Amit Shah. PK also have good ties with Rahul Gandhi as well as Lalu Prasad Yadav. Last week, PK had said at ISB that he wants to work with people in the grassroots rather than with top leaders.
As he will be focussing now on Bihar, YSRCP, that has agreement with PK, may not get his full focus and efforts for 2019 elections. Even though PK told, the organizations I-PAC will continue to work for YSRCP, not having PK at the helm will be definitely a set back for Jagan. We will have to wait and see how will be political the career of Prashant Kishore.