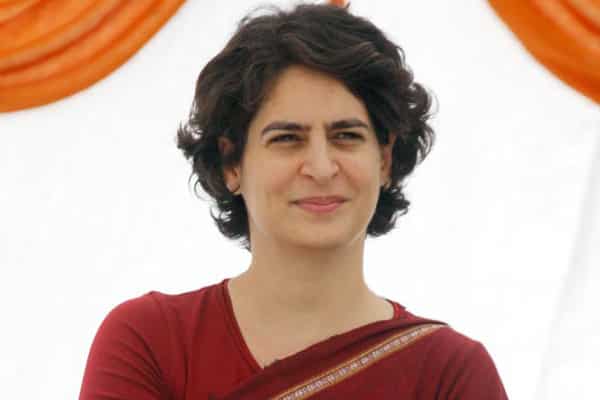 Rahul Gandhi has finally brought in his sister Priyanka to defeat the BJP in the coming election in Uttar Pradesh. She is made general secretary of East UP. She will have to directly face BJP strongholds and counter the influence of UP CM Yogi Adityanath there. The Congress cadres are delighted at the sudden turn of events within the party and they are awaiting the Gandhi family's greater involvement in UP politics.
UP is considered the key state for any political party or alliance to come to power at the Centre. With the largest number of MP seats, UP is facing multi-cornered contests. There are Samajwadi Party and Bahujan Samaj Party, which have formed an alliance. The Congress and the BJP are preparing to fight it out by putting their best efforts.
By all accounts, Priyanka is going to face many challenges in her new task. She is also very keen to help and support her brother utmost as the coming election is decisive for their family's political future. Akhilesh and Mayawati are considering the BJP as their main enemy. The Congress is seen as a weakened force there. But the Congress cadres are putting their hopes on Priyanka now to regain former glory.
G.Ravikiran
Telugu360 is always open for the best and bright journalists. If you are interested in full-time or freelance, email us at
Krishna@telugu360.com