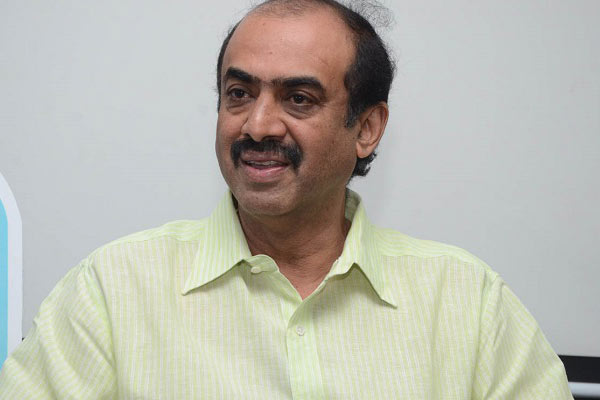 Veteran producer Suresh Babu suffered with bad health last year after which he decided to start his own farm growing his own organic vegetables. Suresh Babu who owns a farm land across the outskirts of the city purchased 30 cows and he named his farm 'Happy Cows'. The veteran producer proudly says that he has the best milk and ghee in the town. Though it took some time for him to learn the techniques of farming, Suresh Babu admits that he is a proud farmer now.
"I feed my cows with organic food and pure water. I am now getting the purest milk and ghee. Though I wanted to sell them for huge price, my family members laughed at me. I am not here to make money but I wanted to show the difference between the purest products and chemically injected products. I grow all the vegetables on my own through natural methods. I even want my studio to turn organic and necessary attempts are made" said Suresh Babu.
The top producer is waiting for the release of Ee Nagariniki Emaindi directed by Tharun Bhascker and the film will hit the screens on June 29th across the world.