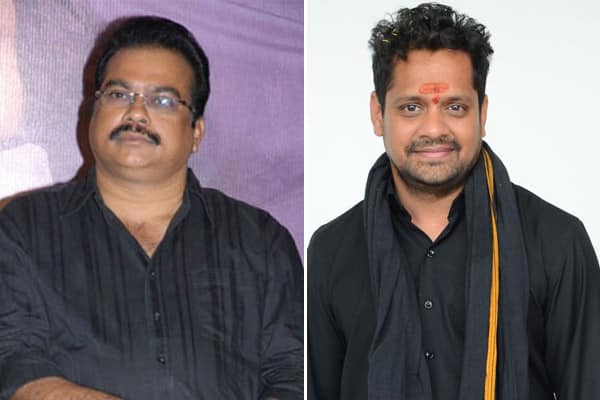 Danayya Bunny Vaas meet
It is well known that the producers of Mahesh Babu's Bharat Ane Nenu and Allu Arjun's Naa Peru Surya have officially confirmed that the films will release on April 27th.
Yesterday, we reported that producers of both these films met to discuss about the clash. Here is what actually transpired in the meeting.
It was Danayya who first called Bunny Vas and arranged the meeting to discuss about the issue. Danayya said he wasn't aware of Naa Peru Surya release date while formally announcing the release date of Bharat Ane Nenu. He then requested Bunny Vas and team to make for Bharat Ane Nenu.
However, NPS team is adamant to change the release date as they locked it on the day the film was announced. Bunny Vas told his co-producers that they are not going to back out from the date at any cost. But, they didn't directly inform Danayya about this and instead said that they will discuss it with Allu Aravind and take a call on the release date.
NPS team thinks there is no reason why they should alter the release date as Danayya deliberately announced their date assuming that everyone will be making way for Bharat Ane Nenu. Also Bunny Vasu reportedly told his close allies that if BAN postpones the date they have a exit reason. But they can't move the date at any cost since the fans and media might project it as a pusillanimous move.
Going by the intentions of Bunny Vas and team, it looks like NPS is likely to release on April 27th. However, it remains to be seen if Bharat Ane Nenu alters its release date.