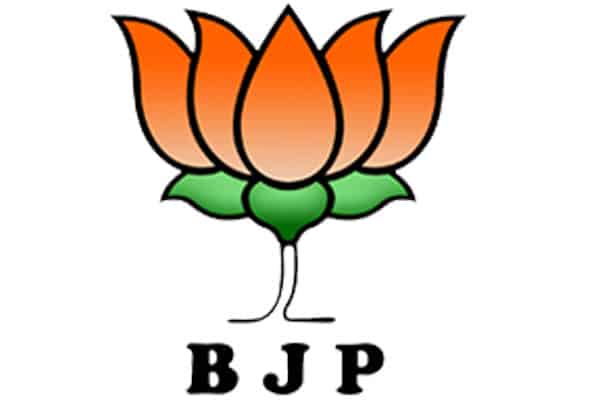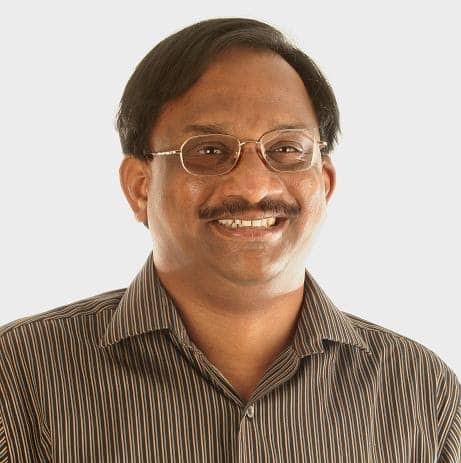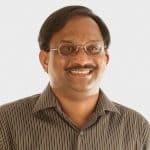 Close on the heels of divorce between BJP and the TDP, the change of guard in Andhra Pradesh BJP is taking place. This cannot be an accidental coincidence. The change is integral to the strategic shift in saffron politics in the state.
Kambhampati Hari Babu, not just mild mannered and soft spoken is seen to be not hostile to relations with TDP.
In fact, Andhra Pradesh BJP was always a divided house . A section led by K Hari Babu that includes Kamineni Srinivas etc. were more than friendly to TDP and especially to Chief Minister N Chandrababu Naidu. Even when the TDP leadership took a strident anti Modi position, this group was never virulent in t its opposition towards Naidu and his party . Even Hari Babu barring few statements and press conferences which he has to do as a party state chief was never vehemently critical of Naidu 's dispensation or his politics .
This group close to Chandrababu Naidu had the blessings of senior party leader M Venkaiah Naidu. Even the party top leadership could not bypass Venkaiah Naidu . But, with Venkaiah Naidu assuming a Constitutional office and retiring from active politics, the anti Naidu group within the state BJP was on the ascent. This group got further emboldened as TDP-BJP parted ways.
Leaders like Somu Veerraju were always hostile to TDP and Chandrababu Naidu. This group has been calling Naidu government corrupt even before TDP broke its ties with BJP.
Quite interestingly, there seems to be a caste angle in the intra party differences within the BJP. The leaders belonging to a particular caste that is largely loyal to TDP was friendly towards Naidu whereas Kapu leaders always questioned their ally . Reports now indicate that BJP chief Amit Shah is looking for a Kapu leader to replace Hari Babu.
The BJP all India leadership is certain to appoint someone who does not spare Chandrababu Naidu. Besides, the party is planning to use this opportunity to indulge in social engineering . Kapus were not so sympathetic to TDP in the past. But, in 2014, Kapus voted largely for TDP evident from the fact that Naidu's party won considerable number of seats in the Kapu dominated areas. Promise of Kapu quota, support of Pawan Kalyan to TDP-BJP combine, disillusionment with Chiranjeevi merging Praja Rajyam with Congress led the shift of Kapu vote towards TDP.
But, the BJP believes that Kapus are disenchanted with Chandrababu Naidu for his failure to give quota to the community which was it's long pending demand . The TDP's explanation that it has done its bit and the ball is now in centre's court cuts no ice with Kapu voters, believes BJP leadership .
The BJP is likely to appoint someone who is articulating and unsparing in his criticism towards TDP and perhaps, a leader from Kapu community that shall help in social engineering for electoral purpose. The BJP has been doing this in Uttar Pradesh, Gujarat etc.
The BJP is also expected to extend a hand of friendship to the opposition YSR Congress. The bonhomie between YSR Congress and the BJP was more than evident. YS Jagan hardly targets Modi and devotes his entire energies on TDP even on the special status issue. Similarly despite opposing the ruling NDA in the state, the YSR Congress extended unconditional support to NDA nominees in presidential and vice Presidential elections. In return, the BJP leaders never criticised YS Jagan even when they were critical of a chief minister whom the party supports .
The BJP's Andhra Pradesh operations begins with the appointment of new party state chief. The leader the party chooses will provide an inkling of party's electoral strategy for the state of Andhra Pradesh in 2019 and beyond.
( Prof.K. Nageshwar is India's noted political analyst. He is a former member of the Telangana Legislative Council and professor in the Department of Communication & Journalism, Osmania University, Hyderabad, India )
For More views: https://www.youtube.com/channel/UCm40kSg56qfys19NtzgXAAg