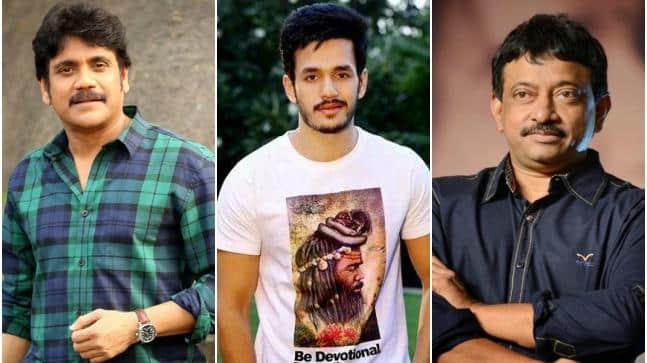 Controversial director Ram Gopal Varma admitted that he has orchestrated the whole disparaging episode of Sri Reddy who cast aspersions on Pawan Kalyan. The repulsive act of RGV is drawing huge criticism from all quarters since today morning.
There have been numerous demands from several big wigs to ban RGV and his films for his contemptible attitude towards Telugu film industry.
Meanwhile, everyone in industry is wondering how a star actor like Nagarjuna agreed to work with RGV for 'Officer' as he is constantly making headlines for all wrong reasons.
Surprisingly, Nag also green signalled a project under RGV – Akhil combination which is supposed to take off later. There have been numerous doubts on whether this project will materialise or not.
Now, with RGV bearing the brunt of the entire Sri Reddy issue, Nagarjuna might not want to fraught with risk and allow Akhil to team up with the controversial director.
Nagarjuna is yet to speak on the issue. It remains to be seen how he is going to react on the entire episode as his film with RGV is due for release very soon.