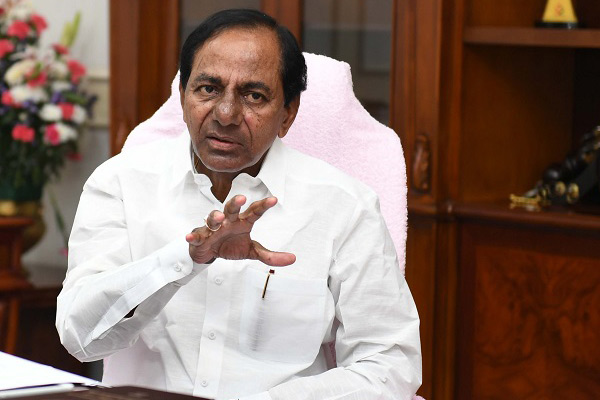 KCR challenged opposition to be ready for early polls. There are political reasons why Telangana CM is expressing willingness for early polls. The Telangana chief Minister makes this statement after meeting the Prime Minister. Narendra Modi has already pitched for simultaneous elections to Parliament and Assemblies indicating a possibility of holding Parliament polls along with the elections to state Assemblies in Rajasthan, Madhya Pradesh and Chhattisgarh.
Notwithstanding the predictions about advancing polls , KCR's remarks assume political significance in an election year.
The opposition camp is yet to be consolidated with TDP unsure of allying with congress. The Congress in Telangana has been toying with the idea of uniting anti KCR forces to the extent possible. The state Congress hopes to rally TDP , Telangana Jana Samithi headed by Kodandaram and the CPI. The CPI(M) has already distanced itself from such a possible opposition combine. However, such a Bihar type Mahagatbandhan is yet to take shape . The question of whether or not the TDP ally with Congress does not depend upon Telangana politics. Though the Telangana TDP seems to be keen on forging an alliance with Congress, ultimately, this depends solely on the politics in Andhra Pradesh.
The congress party is still not poll ready with the party high command yet to complete organisational churning by uniting multiple factions within the party. There are too many claimants for the post of state congress chief , though the political situation is still not ripe for the Congress to comeback in the state. The party has to reconcile not only between different groups within the party, but even has to take along the newly inducted leaders. This will certainly take some time . Perhaps, the chief minister wishes to attack the opposition before it can mobilise its forces and get ready for early polls.
The Rythu Bandhu scheme which meant a direct transfer of rupees 8000 per acre for two cropping seasons is already underway. TRS is confident that such a massive transfer of Rs 12,000 crores to farmers will yield rich electoral dividend.
Though there is sporadic discontent in certain sections, there is no visible anti incumbency against KCR government making him battle ready.
If the elections are held as per schedule, the issue of remunerative prices for farmers would come to fore. Now, the government enjoys the positive image due to its capital support scheme. The ruling party , perhaps, fears that this favourable atmosphere would be lost once if the farmers do not get better prices for their produce. The last season saw sporadic farmers protest over the issue of remunerative prices.
Besides, there is also discontent among other sections like the unemployed youth etc. The ruling party enjoys the advantage of this discontent not evolving into an anti incumbency. The TRS wants to reap the harvest before any such thing happens.
For More Views: https://youtu.be/sqmzxBKM0NU